Assurance Financial finds a lure to draw top talent and open new branches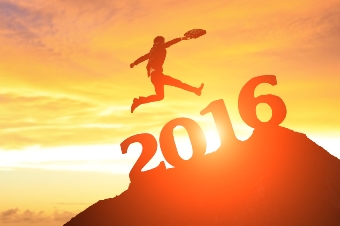 Demand for the country's best mortgage producers will continue strong in 2016, and with good reason. A study by the Stratmor Group revealed that the top 20% of a company's originators are generally responsible for 57.4% of the firm's overall loan volume. And the top 40 percent account for roughly 80 percent of their firm's total loan production.

High-producing originators are also less likely to leave their current firms, while those in the lower tiers are easier to lure away, Stratmor said. In part, that's because lenders tend to compensate their top loan officers very well.

The big pipelines at their current employer make many of the best producers reluctant to switch firms, according to Paul M. Peters, CMB, sales recruiting manager for Assurance Financial, headquartered in Baton Rouge, Louisiana. Furthermore, timing to move from one firm to another is trickier as the low mortgage-rate environment over the last few years has kept originations at a steady pace all year round, Peters added. "We're faced with mortgage originators having a full pipeline for 12 months out of the year, versus falling off cyclically like they normally do over the winter months and in the early spring," he said. "And because they have built up a full pipeline of loans, they don't want to jeopardize it by leaving the company before the loans close. But that can be short-sighted," explains Peters. "Loan officers need to plan to the future if they want to really increase their production rather than be limited in their current environment."

A draw for top talent

Assurance Financial, which is rapidly expanding its footprint in the Southeast and the Southwest, has a good track record of attracting originators and branch managers.

According to Peters, the lender works hard to create a great culture for its employees. In fact, Assurance was among Business Report's 2014 and 2015 Best Places to Work in Baton Rouge.

"We develop a personal and a professional relationship with the people we bring into the fold," Peters says. "We show them that we're trustworthy, we're good people, we have a great culture and we have an open and communicative environment. At the same time, we have a value proposition that others don't have."

Like many other mortgage lenders, Assurance offers competitive compensation plans, good benefits and a mix of mortgage product lines. "But the ultimate goal is to provide value that originators don't get at their present company," Peters says. And that's ensuring quality loans get closed, and they get closed in a timely manner, he says.

Assurance prides itself on closing loans on time, every time, which is critical for a loan officer looking to grow a book of business, according to Peters. When a company is timely, efficient and accurate at closing quality loans, its originators can produce more loans over the long term, he says. Assurance has an entire team of originators, underwriters, loan processors, closing and post-closing personnel all working single-mindedly toward the same goal: closing loans on time.

"It sets us apart from other lenders, with both customers and our originators," Peters says. "It won't matter how big a pipeline an originator has if the loans don't close; a lot of time and effort is wasted and that pipeline of loans becomes less valuable."

"We want a loan file to be touched one time and not returned to different touchpoints again and again," Peters says. "The key is to have a conveyor belt process of loans that is running full steam until those loans are closed. Our people are incentivized not only on levels of production, but the quality of production as it goes through that closing process."

For Peters, it boils down to working smarter, not harder, and that requires open communication and transparency between originators, processors, underwriters and closers. "You can close more loans and have a better quality of professional life by working the same amount of hours if the loan process is handled properly and efficiently," he says.

Ultimately, that is what attracts savvy loan originators to Assurance Financial, according to Peters. "They see that they can be more successful professionally and personally with the same effort they are giving today," he says.