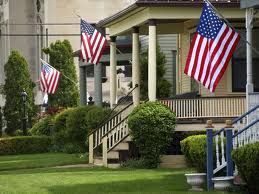 (TheNicheReport) -- Many first-time home buyers have carefully waited for years to raise down payment and watched local housing markets carefully in order to be ready to make an offer on a house when prices were as low as they can go. That moment has come in many markets as prices stabilize and begin to increase, but thousands of first-time buyers are seeing their dreams frustrated because record numbers can't get a mortgage.
Despite record-low interest rates, the percentage of homes bought by first-time buyers fell below to 31 percent in August, the lowest level since February and far below the normal first-time buyer market share of 40 percent of total residential sales, according to the National Association of Realtors.
First-time buyers play a critical role in the housing economy. Unlike move-up or repeat buyers who sell a house each time they buy a new one, first-time buyers reduce overall inventories with every purchase. The net effect is to strengthen the housing economy by increasing upward pressure on home prices and values. Even though inventories today are extraordinarily low in most markets, especially for entry-level homes, the absence of first-time buyers is keeping the recovery from progressing faster than it is.
Realtors point to the difficulties first-time buyers are having getting mortgages and the latest data supports their view. In August only 21 percent of all mortgages approved by lenders were FHA loans, the lowest approval ratio in more than a year for the government program that is very popular with first-time buyers because of its low down payment requirements. Only 39 percent of all mortgages approve d that month, both conventional and FHA, were for home purchases, the balance for refinances, according to Ellie Mae's August Origination Report.
Qualifying for a mortgage is harder than ever today. Only 60 percent of purchase mortgages are being approved. The median FICO score for approved mortgages in August was 750, higher than it has been since February. For denied applications the median score was 708, according to Ellie Mae. Scores range from 300 to 850, with low scores representing higher probability of default, high scores indicating low risk. Fair Isaac Co., developer of the FICO scoring model, says 78.5 percent of consumers have scores between 300 and 749. Thus, fewer than 12 percent of the nation can match the median FICO score necessary to get a mortgage today.
One way some buyers are getting better access to credit is by increasing their down payment to 20 percent or more, an option that's easier for an established move-up buyer realizing a profit from selling a current home than a first-time buyer constrained to raising a down payment from income and savings. Higher down payments reduce two critical measures lenders use to evaluate an application loan-to-value ratios and NAR's monthly survey or Realtors found that about 37 percent of mortgage-financed sales involved a down payment of 20 percent or more, an increase from 34 percent in July.