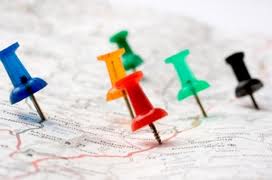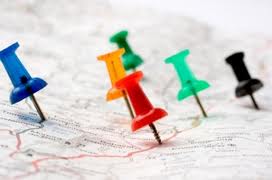 Realtor.com®'s listing inventories decreased 16.47 percent year-over-year; median age of inventory was at 108 days, a 9.24 percent decrease year-over-year; and median list prices are slightly higher increasing .80 percent year-over year to $187,000 in January, according to Realtor.com's January trend data report.
In January, the total number of single-family homes, condos, townhomes and co-ops for sale in the U.S. decreased by 16.47 percent from one year ago, dropping to its lowest point since January 2007, when Realtor.com® began collecting this data. The significant year-over-year decline in homes for sale shows that the real estate market has worked through much of its excess inventory and, if these conditions continue, sellers are more likely to receive their asking price. While the median list price is essentially the same as it was one year ago, the average amount of time a home spent on the market decreased 9.24 percent on a year-over-year basis.
The national for-sale inventory for single family homes, condos, townhomes and co-ops (SFH/CTHCOPS) (1,477,266) continued to decline in January, falling by 5.63 percent during the month and by 16.47 percent on an annual basis.
The national median list price ($187,000) increased .80 percent in January and is now slightly higher than it was one year ago.
The median age of inventory of for-sale listings was 108 days in January, down 2.70 percent from December and 9.24 percent below the median age one year ago (January 2012).
"We connect consumers to the home of their dreams by delivering the most comprehensive selection and accurate housing data for homes currently on sale or for rent," said Steve Berkowitz, chief executive officer of Move, Inc. "If inventories remain low and list prices begin to rise over the next few months, as they did last year, conditions will be ripe for additional markets to appreciate in 2013."
Regional January data suggests that at a local level, trends for both growth and decline observed in 2012 are continuing into 2013. States that were once at the center of the housing crisis, including Arizona, California and Washington, are continuing on upward trajectories. In several markets, particularly in California, home sellers are seeing a dramatic advantage when putting their homes on the market with some of the best prices in recent years. Alternatively, markets in the older industrialized parts of the Midwest and the East will likely continue to struggle without a significant turnaround in their local economies.
The findings indicate opportunities in local markets for both buyers and sellers. With inventories at record lows and list prices increasing, Realtor.com®'s 2013 Best Sellers Markets are Sacramento, CA; San Jose, CA; San Francisco, CA; Phoenix, AZ; and Washington, DC. For consumers looking for a competitive edge heading into the busy spring buying season, Realtor.com®'s Top Buyers Markets are Asheville, NC; Peoria, IL; Charleston, WV; Philadelphia, PA; and Cleveland, OH.