Bank's deal on U.S. mortgages might be due in a few weeks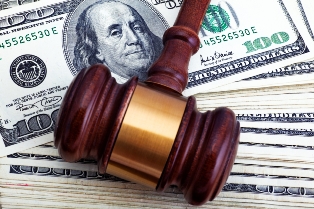 On the heels of the $5.1 billion deal struck between Goldman Sachs and the U.S. government last week in light of the ongoing investigations of the financial crisis, industry observers expect the Royal Bank of Scotland (RBS) to follow suit with its own settlement.

Court records showed that the RBS might pay upwards of $13 billion as a fine to regulators and investigating bodies in connection with securities claims, although analysts said that this amount is not yet definite.

Along with Goldman Sachs and other major industry players, RBS is among the institutions that allegedly misled investors into betting on mortgage-backed securities during the subprime crisis.

Albeit fraught with risk, such a settlement would represent a major breakthrough in the Bank's efforts to recover from the financial crisis, according to experts.

"This is the final step before RBS resumes dividends and potentially returns excess capital. It resolves the biggest tail risk for the bank," Bernstein Research analyst Chirantan Barua told Reuters.

Mid-end estimates from Bernstein placed RBS's potential fines at $7.5 billion. To date, the organization has allocated $2.7 billion for the claims.

RBS previously benefited from a "life preserver" in the form of a $65.75 billion (46 billion pound) bailout from the government.

Back in October, RBS officials said that while the bank is eager to resolve the issue right away, the ball remains in the court of U.S. authorities.