Experts predict that housing market growth will slow and mortgage rates will rise next year – but that more people will have access to mortgage loans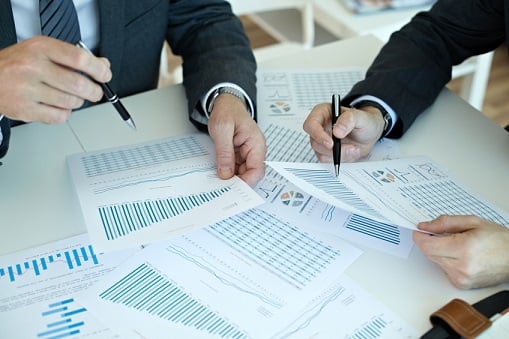 Housing market growth will slow and mortgage rates will rise in 2017 – but more people will have access to mortgage credit. That's according to predictions from Redfin data scientists and thought leaders asked to project what the incoming administration of President-elect Donald Trump will hold for the housing market in the new year.
"The Trump administration ushers in three major policies that could significantly affect the trajectory of the U.S. real estate market: infrastructure spending, tax cuts and changes to immigration policy," Nela Richardson wrote for Redfin. "Next year, as these policies begin to take shape, their effect will mainly play out in new construction and mortgage rates."
Redfin projects that mortgage rates will increase in the new year – but to no more than 4.3% on the 30-year fixed-rate mortgage. The 30-year FRM has already seen rates spike from 3.5% at the end of October to more than 4% following the presidential election.
"The recent rise in rates is largely attributed to Wall Street optimism regarding Trump's proposals for increased infrastructure spending and tax cuts," Richardson wrote.
Investors, optimistic about higher economic growth in 2017, are moving their money from bonds to stocks. And when bond prices fall, mortgage rates generally go up.
Redfin also predicts that the housing market will continue to grow – but affordability issues will slow that growth. Redfin's experts predicted that affordable housing – already on the decline in America's largest cities – will continue to become more scarce in 2017. And many homeowners who might be thinking about putting their homes on the market will hold off in 2017, they projected. That's because millions of homeowners are currently locked into a mortgage rate under 4%, and rising rates will act as an incentive to stay in their homes and hold onto the lower mortgage payment.
But despite rising rates and slowing market growth, Redfin also predicted that more people would have access to mortgage loans in 2017. Fannie and Freddie recently announced increases in their loan limits, and the Federal Housing Administration has solidified its financial footing. That means "an increased likelihood that the White House will further lower FHA fees," Richardson wrote.
Finally, several large financial institutions introduced mortgage programs this year that required as little as a 1% to 3% down payment. "We expect increases in the availability of low down payment mortgages to draw more millennial buyers into the housing market," Richardson wrote.

Related stories:
Morning Briefing: Home equity surges as prices continue upwards
Rising prices move hundreds of thousands into positive equity