When Dan Hutzelman and Nick Hunter founded River City Mortgage, they wanted to start a different kind of mortgage business. That means exceptional customer service and originators with a higher level of expertise, Hunter says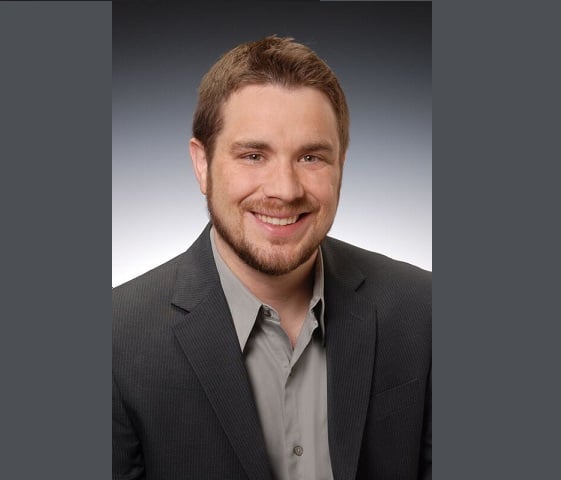 When Nick Hunter and Dan Hutzelman founded River City Mortgage in 2008, they wanted the Cincinnati-based firm to be a different kind of mortgage business – one that focused on exceptional customer service from expert originators.
"We wanted full control of our business model, and to be able to make sure there weren't other branches dragging us down," Hunter said. "…We founded River City on the basis that we want to hire people who are knowledgeable, who have a background in finance."
Hunter and Hutzelman also set River City up as both a lender and a broker.
"We've got our lender's license, but we kept our broker's license for a reason – so we can offer a plethora of options," he said. "We want to be able to be a one-stop shop when somebody wants a mortgage."
Insisting on expertise
From the beginning, Hunter and Hutzelman insisted on a high level of expertise and drive in their LOs. To that end, Hunter said, all River City loan officers have a background in finance and a college degree.
"For me personally, I've always enjoyed real estate as well as finances. That's what drew me into the mortgage business initially," Hunter said. "Dan and I, from very early on, were very competitive with ourselves. And if you're not that way, you can't really just coast through it. Having that drive and determination each and every month keeps us getting up in the morning – and we want people who feel the same way."
River City originators' financial expertise allows them to educate customers as well as help them into a mortgage, Hunter said. For instance, he said, customers with high credit card debt were often unaware they could use a refi loan to help consolidate that debt and start paying it down.
"What drives us is being able to educate people financially and help them to start attacking that debt, which is now all one payment, one loan," he said. "With a refinance, if we're not saving them money, we're not closing the loan. We're calling them 60 days after, a year after, and they're telling us how we changed their life – that's very satisfying from my perspective."
Going above and beyond
River City also stresses a high level of personal interaction with customers, Hunter said.
"The automated part of the industry has gotten so big that people tend to forget that a handshake goes a long way. We're always available for our customers," he said. "A high degree of customer service and that in-person touch set us apart from the rest of the industry. I think that's why we have such a high closing ratio."
River City is licensed in 14 states and the District of Columbia, so a lot of its business could conceivably be done with the originator and the customer never meeting face to face. But Hunter said River City LOs will often catch a plane specifically to sit down with customers and educate them on their options.
"By us traveling out there and sitting down with them, they can see that we know what we're doing. We build a level of trust off the bat," he said. "I know there's a big expense to that. At the same time, the average loan officer is probably closing three to four deals in a month – where ours are doing 20 because of the high volume of people that we're meeting with."
The company also focuses on underserved markets – customers who may have been turned down in the past.
"A lot of them could easily qualify now, but they're scared," Hunter said. "…We enjoy helping people. I love being able to lower payments, or be able to explain something in a different light.
"We focus a lot of our efforts on trying to help veterans," he added. "It's kind of an underserved market, so we partner with lenders like Carrington who offer VA loans for people who might not have been able to qualify elsewhere."
While Hunter recognizes the need to embrace technology, it's the focus on in-person service that he feels sets River City apart.
"We're technology driven as well, but a lot of larger companies are apt to go completely technology-based," he said. "Our philosophy is to try to meet with as many people in person as possible – to provide a different level of customer service."
Related stories:
Keeping business growing in tough times
Get borrowers off the sidelines and into a home