Phoenix continues to lead the list of cities with the highest annual gains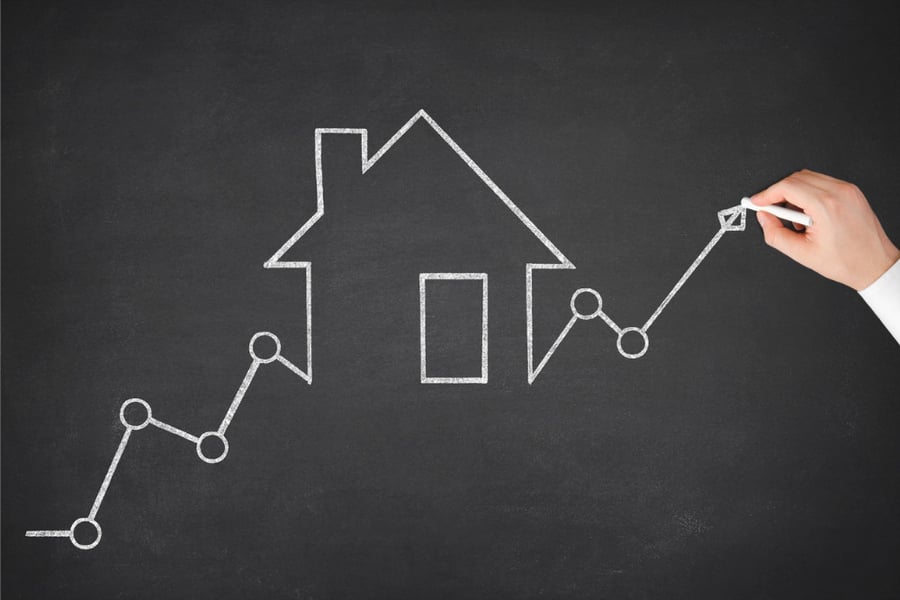 The trend of accelerating US home prices continued in April, according to new data from Standard & Poor's and CoreLogic.
Annual home price gains were running at 4.7% pace across the country in April, up from 4.6% in March, according to the S&P CoreLogic Case-Shiller US National Home Price NSA Index. Month over month, the national index was up 1.1%.
The 10-City Composite annual increase remained unchanged from the month prior at 3.4%, while the 20-City Composite rose from 3.9% in March to 4% in April.
"April's housing price data continue to be remarkably stable," said Craig Lazzara, managing director and global head of index investment strategy at S&P Dow Jones Indices. "The National Composite Index rose by 4.7% in April 2020, with comparable growth in the 10- and 20-City Composites (up 3.4% and 4.0%, respectively). In all three cases, April's year-over-year gains were ahead of March's, continuing a trend of gently accelerating home prices that began last fall. Results in April continued to be broad-based."
Prices climbed in each of the 19 cities surveyed, and price increases accelerated in 12 cities. Phoenix (8.8%), Seattle (7.3%), and Minneapolis (6.4%) have the highest annual gains among the 19 cities.
"The price trend that was in place pre-pandemic seems so far to be undisturbed, at least at the national level. Indeed, prices in 12 of the 20 cities in our survey were at an all-time high in April," Lazzara said. "Among the cities, Phoenix retains the top spot for the 11th consecutive month, with a gain of 8.8% for April. Home prices in Seattle rose by 7.3%, followed by increases in Minneapolis (6.4%) and Cleveland (6.0%). Prices were particularly strong in the West and Southeast, and comparatively weak in the Northeast."