Surging unemployment claims will likely impact rent growth in the coming months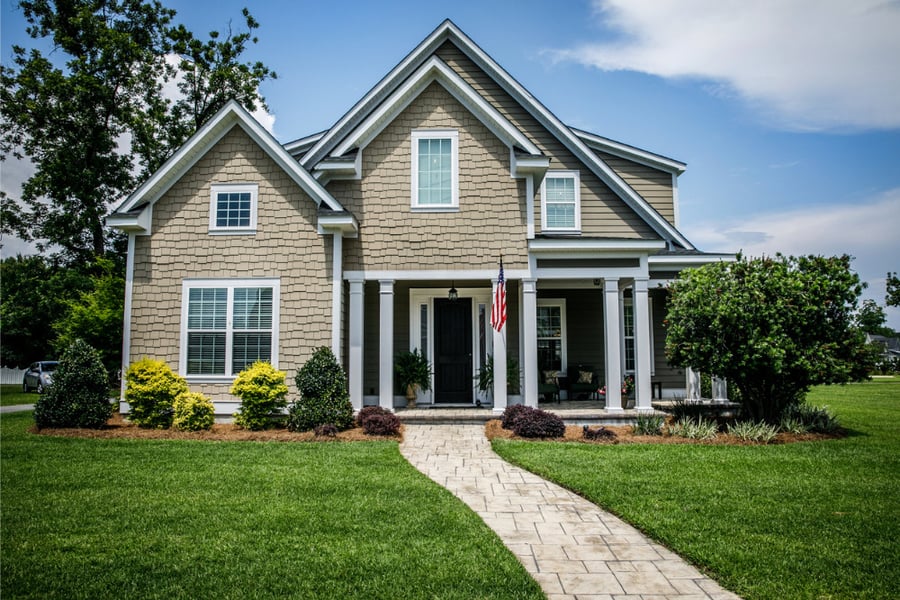 Single-family rent price growth was on the rise in February, weeks before the economy took a dive in March when the coronavirus outbreak disrupted the US with a wave of job cuts.
The national rent for single-family homes rose 3.3% year over year in February, slightly higher than the 3% annual gain recorder in February 2019. The rent gain marked the highest year-over-year increase since August 2016.
However, CoreLogic Principal Economist Molly Boesel projected a possible downshift in demand in the medium term due to the rising unemployment rate.
"In the coming months, the virus' impact on the rental market will become more apparent," Boesel said. "Uncertainties surrounding job security and shelter-in-place mandates could lessen rental demand in the near term."
Tight rental-home inventory drove the annual growth of single-family rents. Between 2010 and 2020, rent prices grew at a steady upward trend. But price growth had decelerated since 2016, when it peaked at 4.2%, and have stabilized at around 3% over the past year.
Lower-priced rental also supported national rent growth in February. Rents among the low-end tier, or properties with rent prices less than 75% of the regional median, climbed 3.6% year over year. Meanwhile, higher-priced rentals, or those with prices higher than 125% of a region's median rent, jumped 3%.
Phoenix led the list of metros areas with the highest rent increases, up 6.2% in February. Seattle trailed closely behind with an annual rent price gain of 6.1%, followed by St. Louis at 5.4%. Detroit was the only metro to post a drop in rents, down 2.2% year over year.
Metro areas with a shortage of new construction, low rental vacancies, and a robust workforce environment growth tend to have stronger rent growth. Phoenix's annual employment growth of 3.2%, which is higher than the national employment growth average of 1.6%, fueled its high rent growth in February.
The economic turmoil caused by coronavirus has destabilized the typical rental demand and supply dynamics, which will ultimately affect rent growth in the coming months, according to CoreLogic.
"However, as we look ahead to an economic recovery, consumers may begin considering single-family rentals over multifamily options to provide more space for at-home offices and distance from other housing units," Boesel said.