More than 400 mortgage pros converge on Anaheim, Calif., to honor the best in the industry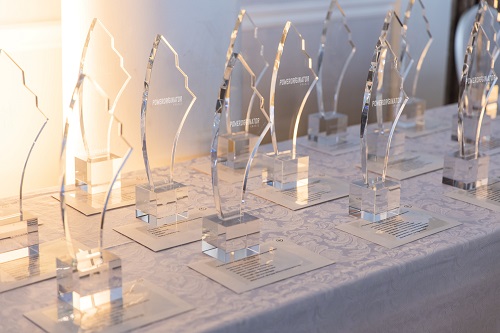 More than 400 mortgage professionals from across the nation converged on the Anaheim Convention Center in Anaheim, Calif., last week to attend MPA's Power Originator Summit.
One of the highlights of the summit was the presentation of the Power Originator Summit Awards, recognizing excellence in the mortgage space, said Chris Anderson, project director. Award winners were selected by a panel of expert judges.
"There couldn't be a better lineup of winners and finalists," Anderson said. "We're proud to acknowledge the stellar achievements of those in the mortgage industry and give them the recognition they so richly deserve. We're already looking ahead to the next Power Originator Summit and Awards in 2020 – and we can't wait to do it all over again."
The 2019 Power Originator Summit Award winners were:
The AFR Award for Originator of the Year: Shant Banosian, Guaranteed Rate
The RCN Capital Award for Woman of Distinction: Patty Arvielo, New American Funding
The AIME Award for Young Gun of the Year: Sean Goudreau, Guaranteed Rate
The Best Rate Referrals Award for Best Technology: Cloudvirga