A sudden housing shortage is expected to drive up the city's home prices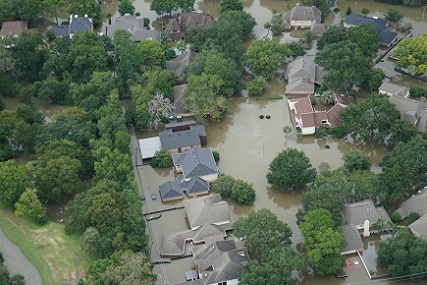 The Houston housing market may see temporarily unaffordability in the wake of Hurricane Harvey, according to a Bloomberg report.
Redfin Chief Economist Nela Richardson said the hurricane will temporarily affect Houston's fast growth coupled with relative affordability, a feat few cities have been able to achieve, the report said.
Citing research by the Federal Reserve Bank of Dallas, the report said that home prices increase for years following a typical hurricane, with prices peaking between 3% and 4% three years following the event.
Prior to Harvey, the city had abundant affordable housing along with an unzoned metropolitan area covering about 8,800 square miles. Houston saw its population grow 10% between April 2010 and July 2016 as the city attracted newcomers with cheap housing, solid growth, and abundant jobs.
Homeowners in flooded areas must now move, while those whose homes were not affected now have desirable property. The resulting shortage is expected to drive prices and rents higher, with damaged homes being acquired by out-of-state investors who plan to repair and sell or rent the homes, Bloomberg reported.
Related stories:
Pending home sales slip but not in the west
New home sales in Texas improve in July