Small independent broker performed exceptionally to secure home for 64-year-old first-time buyer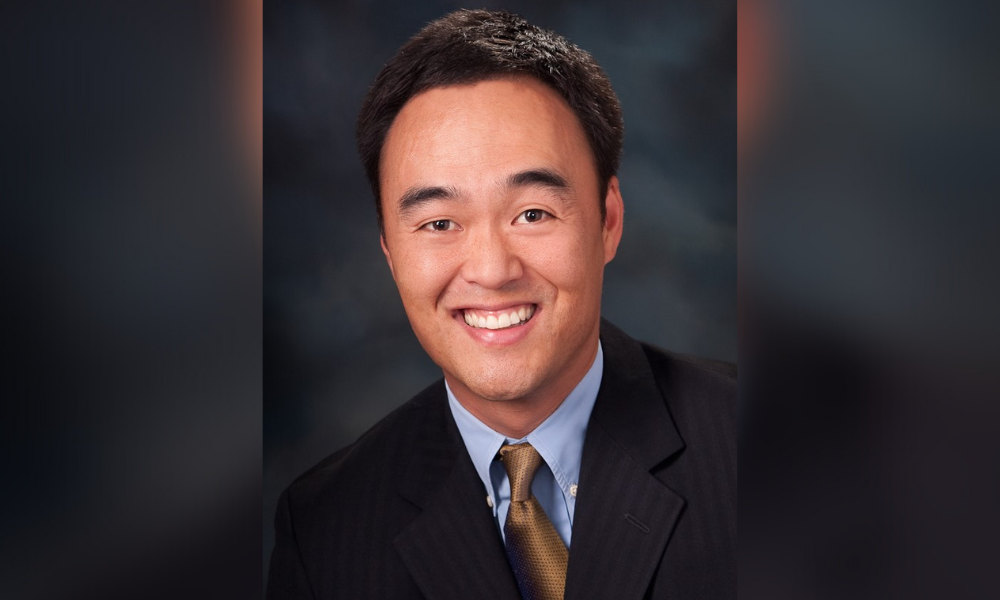 Just over a year-and-a-half ago, Philadelphia-based broker Paul Kwon (pictured) turned his back on retail banking after 18 years in the business and ventured out on his own as a one-man shop.
It was at that point, that a certain pandemic was starting to hit the world's headlines, threatening to waylay his plans even before he'd got started.
"I founded my company on January 01, 2020, and then COVID hit. I told my wife and family that my timing couldn't be any worse!" he said.
By his own admission a small player ("except for my customers, nobody knows me from Adam") Kwon was nonetheless eager to hit the ground running and readily took on a new client with a poor credit record early in 2020.
Read next: Above and beyond the call of duty? Not for this New Jersey-based broker
The woman, a 64-year-old low-paid Philadelphia city employee, was a lifelong renter who had been told she would never be able to qualify for a home because of her income.
"She saved a little bit and cleaned up her credit, but she still did not have enough money. The problem was the down payment and the closing costs," Kwon said.
Her past failures in securing a mortgage would have made lesser brokers wince, but Kwon, together with the woman's realtor, spotted a possible solution in the form of the Philly First Home Program, a city-sponsored scheme which offers down payment assistance.
Kwon's client was the very last person to receive the grant when COVID struck and the city of Philadelphia was forced to halt the program. "It was a miracle," Kwon said.
The woman received about $8,000 to apply towards her closing costs - just enough money for the 3.5% down payment for a government FHA mortgage.
Read next: UWM launches contest for independent brokers
But her troubles weren't over. The city then issued a deadline, stating that borrowers would be required to close within three weeks.
"It was full blown panic mode to get it done because if she didn't close by the deadline, she would not only lose out on the down payment assistance grant but on her home," Kwon said.
Co-ordinating efforts with all the other major players - the realtor, lender UWM, and the city of Philadelphia – he set a close target to file all the paperwork on time. "We had some appraisal issues that needed repairs. I really had to keep my sanity under control and not get frustrated," he said.
With frayed nerves that led, on occasions, to virtual "screaming matches" between Kwon and the client, who feared the house was slipping away, the deal went down the wire.
"Thanks to a total team effort, we were able to cross the line. I still think it was a miracle from God that we were able to do it," said a relieved Kwon. "I would have hugged her, but I couldn't because of COVID – I couldn't even attend the closing."
All the hard work hadn't gone unnoticed, however, and his client showed her appreciation by giving Kwon a "great review". The experience also brought the two closer, beyond what had - to all intents and purposes - been a mere financial transaction.
"She closed on September 03, so we're coming up to the big, one-year anniversary soon," he said. "I have to give her a ring and just check on her to make sure she's enjoying her home and doing well."
Precisely because of the difficulties involved, Kwon said it had been the most rewarding deal in his career. "She really was somebody that needed some special TLC. Making a difference in somebody's life - that's what this is all about," he added.
The episode also served to highlight Kwon's own trajectory in the industry during the height of the pandemic. But by a combination of hard work and mounting client referrals, Kwon was able to weather the storm.
"It's a very rewarding occupation, especially financially these last couple of years, but it's also a very frustrating one. Yet, when you're able to do something like this, financial reward comes second," he said.