Deal cancellations and price cuts also reach new highs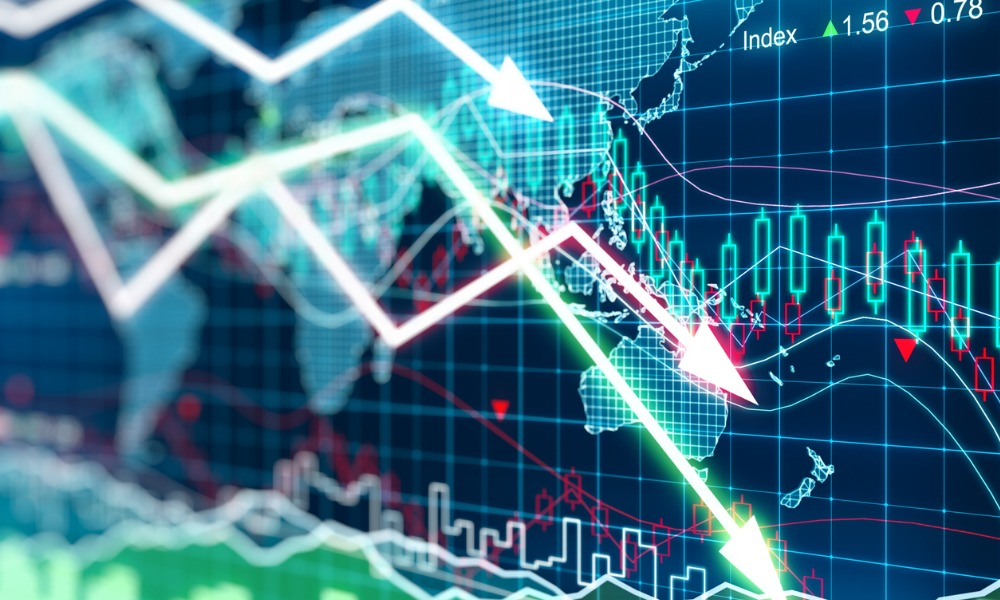 Pending home sales fell to record lows in October as deal cancellations and price cuts reached new highs, according to a report from Redfin.
October saw pending sales drop 32.1% year-over-year, marking the largest decline since Redfin's records began in 2013. A record number of home purchase agreements fell through as well, with 17.9% of homes going under contract last month. Additionally, nearly a quarter (23.9%) of homes for sale experienced a price cut, doubling the rate from the previous year.
Pending home sales fell the most in Allentown, PA (-54.9%), according to Redfin, followed by Greensboro, NC (-50.4%), Honolulu (-47.3%), Salt Lake City (-46%) and Jacksonville (-45.9%). Likewise, the highest percentage of deal cancellations were seen in Jacksonville (30.6%), Tampa (26.7%), San Antonio (26.6%), Atlanta (25.2%) and Las Vegas (25.1%), while the largest price cuts were in Boise, ID (68.7%), Denver (56.8%), Indianapolis (54.7%), Salt Lake City (54.7%) and Tacoma, WA (52.5%).
As the average 30-year fixed mortgage rate surged close to 7% in October, new listings also dropped 24% year-over-year. Redfin said this was the sharpest fall it has recorded since April 2020, when the pandemic slowed the housing market "to a near halt."
"The Fed's actions to curb inflation are causing the housing market to slow at a pace not seen since the financial crisis," said Redfin economics research lead Chen Zhao. "There are already early but promising signs that inflation is cooling, which caused mortgage rates to drop last week. If that progress continues, buyers who recently backed out of deals may return to the market and sellers may be less inclined to slash their prices."
Despite the sales slowdown, Redfin's report maintained that prices still have room to fall. While the median home price fell 1.4% month-over-month in October, it was up 4.9% from last year.
Redfin said prices may ease as competition slows and listings stay on the market for longer, considering homes that sold in October were listed for a median of 35 days compared to the 21 days reported a year ago. Moreover, less than half (44.6%) of home offers written by Redfin agents faced competition, down from 67.3% in October 2021.