Pending home sales fell in October, in part because of the government shutdown.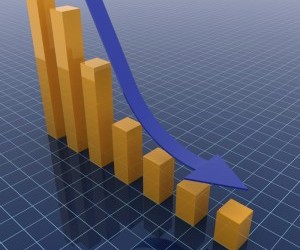 Pending home sales fell in October for the fifth consecutive month, in part because of last month's government shutdown according to data released Monday.

The National Association of Realtors' Pending Home Sales Index fell 0.6% in October to 102.1, down from September's 102.7, according to NAR. The index, which calculates home sales based on contract signings, is 1.6% below October 2012's level of 103.8 and is at the lowest level since December of 2012, when it was at 101.3.

"The government shutdown in the first half of last month sidelined some potential buyers. In a survey, 17 percent of Realtors reported delays in October, mostly from waiting for IRS income verification for mortgage approval," said Lawrence Yun, NAR chief economist. "We could rebound a bit from this level, but still face the headwinds of limited inventory and falling affordability conditions. Job creation and a slight dialing down from current stringent mortgage underwriting standards going into 2014 can help offset the headwind factors."

While the Northeast and Midwest saw modest gains in pending home sales, those were offset by declining sales in the South and West. Yun said that the West saw the greatest impact as high costs and low inventory made home buyers stay away. He predicted mostly flat home sales heading into next year, although he said prices would likely continue to rise as inventory remained tight.