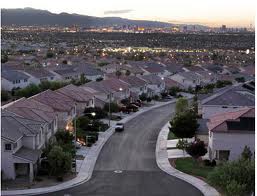 (TheNicheReport) -- Even after the hectic pace of residential building during the housing bonanza of the early 21st century, there is an ongoing shortage of homes available for purchase. This may be initially hard to fathom, specially since qualifying for a purchase money mortgage has become very difficult these days. There are various factors behind this shortage, but the most important factor to remember is that the housing recovery has been regional rather than national –and the same applies to the low inventories.

The Price and Interest Correlation

Real estate investors have played a very significant role in the recovery. Since late 2011, investors have swooped down on the regional markets that were the most affected by the housing crash. These markets had a healthy supply of foreclosed properties and homes on the Real Estate Owned (REO) portfolios of various mortgage lenders and servicing entities. Some of these markets, such as Phoenix, Sacramento and South Florida, have also become hotbeds of rental activity.

Investors quickly snapped up the bargains in the above-mentioned markets. They are interested in rock-bottom deals in specific markets, and they have depleted the inventories therein. Investors are well-aware of the high number of pending foreclosures, around 5 million by some estimates, and they are willing to wait until the properties they are interested in hit the market at the price they are looking for.

Average home buyers, on the other hand, have different interests these days. They are also flocking to the same markets where real estate investors have been active in, but they are looking for reasonable prices and quality. Sellers are aware of this, and many of them are waiting for greater value appreciation. Homeowners who are underwater on their mortgages but have managed to avoid default are waiting to climb out of negative equity before they can list their homes for sale.

The Potential Impact on the Market

Should the low inventory situation continue, some housing markets in the West Coast could see diminished activity in future months. Banks are making progress on the mortgage write-down procedures as required by the foreclosure settlement agreement executed earlier this year, which may slow down the pace of foreclosures. This may have the effect of slowing down investors.

Things might look better for house hunters looking to move into a brand-new home. Lower inventories may prompt home builders to step up the pace of new constructions to meet demand. Housing markets ruled by investors do not have the same positive effect on the economy as markets where first-time home buyers are abundant.