A man who stole $1.4 million used part of the money to pay down his mortgage – but ended up the victim of an online romance scammer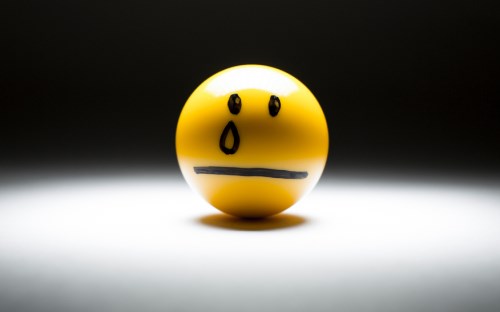 If you're going to steal $1.4 million, at least have the decency to keep most of it for yourself. That's a lesson that wasn't learned by a Pennsylvania man who has pleaded guilty to stealing from two companies whose money he controlled. He stole the cash in part to pay his mortgage – although the vast majority was blown in an online romance scam according to the Associated Press.

Jeffrey Plimpton, 59, stole the money from fragrance company Alpha Aromatics and its subsidiary, pest control firm Pestco Professional Services, the AP reported. He siphoned off the funds while working as Alpha's controller.

Plimpton admitted using more than $13,000 of the money to pay down his mortgage, and almost $69,000 on credit card bills, the AP reported. But he sent nearly $1.39 million of the money overseas "at the direction of a woman with whom he had an online relationship," according to Assistant U.S. Attorney Shardul Desai.

Public defender Linda Cohn told the court that Plimpton believed the money was being invested by a woman he met online. In reality, Plimpton was the victim of a romance scam.

"There's no indication that actually was a woman," Cohn said. "That was someone Mr. Plimpton believed was a woman."

Desai agreed that Plimpton had been victimized by a scammer, the AP reported. According to Desai, "it's definitely fair to say the money's gone. It wasn't a legitimate person for the money to go to."

The attorneys have agreed that federal guidelines call for a prison term of between 33 and 41 months when Plimpton returns for sentencing Dec. 15. The judge allowed him to remain free on bond until then.

Desai acknowledged that Plimpton's behaviour was driven ``pretty much by a romance fraud-type situation.''

Desai wouldn't detail who wound up with the money overseas but ``it's definitely fair to say the money's gone. It wasn't a legitimate person for the money to go to.''
Online dating scams, particularly those involving overseas financial fraud, have become more common in recent years.

The FBI's Internet Crime Complaint Center logged 12,509 victims of ``Confidence Fraud/Romance'' scams who lost more than $203 million last year. So far this year, the centre has 7,462 complaints resulting in nearly $120 million in losses.

In April, Sigismond Segbefia, a native of Ghana who lived in Silver Spring, Maryland, was sentenced to two years in prison by a federal judge in Pittsburgh after pleading guilty to charges that he bilked a Pennsylvania woman he met online out of more than $220,000.

Segbefia, 29, used the name and address of an unwitting Pittsburgh-area postal worker to make his online identity seem more legitimate, but claimed to be a 55-year-old Australian who owned a western Pennsylvania medical supply business, authorities say. He got the woman to send him money by claiming he needed it to ship medical devices from his company to England.

In another con, Segbefia admitted he pretended to be a 51-year-old Army sergeant in Afghanistan. That online dating victim wired him more than $505,000 over six months.