The Senate has confirmed Richard Cordray as CFPB director, while the industry pleads for a 'level playing field'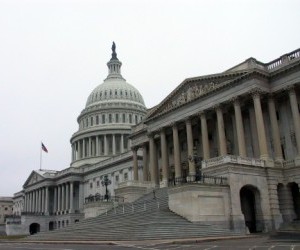 The Senate confirmed Richard Cordray as director of the CFPB yesterday. The confirmation was secured in a 66-to-34 vote in the U.S. Senate, putting an end to two years of uncertainty and a senate stand-off over the nomination.
The Senate voted to advance the nomination of Cordray to the floor after an intense debate, clearing the path that allowed for his confirmation.
"In my view the confirmation of Mr. Cordray was largely ceremonial and when considered in the light of the industry confusion that would have occurred had his authority been brought into question, it is probably net, net better than had there been a huge prolonged bru-ha-ha over the appointment," said Bill Kidwell, president of IMMAAG, a mortgage advisory group.
The decision resolves prolonged questions about the legality of the CFPB and will allow Cordray to officially proceed into one of the bureau's busiest years in terms of all the new rules hitting the marketplace, but questions remain. Marc Savitt, president of NAIHP, said although Cordray has been confirmed by the Senate, his prior, questionable recess appointment may still pose a problem for rules and regulations finalized during that time.
Both Kidwell and Savitt expressed hope that both Cordray and Peter Carroll will demonstrate a willingness to open their minds to input from the thousands of state licensed originators, the "front line troops."
"We hope the Director will open that level playing field he's been referring to for almost two years to mortgage brokers, appraisers and other small business housing professionals," Savitt said.
The CFPB has also appointed a new chief of staff, chief operating officer and heads of programs overseeing mortgage servicing and senior citizens.
"Good work starts with great people. That is why we continue to identify and bring on board experienced individuals who share our passion to reform the consumer financial markets," Cordray said. "We are excited to have these talented people join us and work alongside our already stellar staff."
Christopher D'Angelo, previously a senior adviser to CFPB Director Richard Cordray, is now chief of staff, replacing Garry Reeder. Sartaj Alag, previously in charge of the bureau's Office of Consumer Response, has replaced Victor Prince as COO. Nora Dowd Eisenhower, formerly of the National Council on Aging, will head the bureau's Office of Older Americans. And former Treasury Department official Laurie Maggiano will lead the bureau's program on mortgage servicing and securitization. Prior to joining the Treasury, Ms. Maggiano managed servicing policy at the U.S. Department of Housing and Urban Development. Additionally, she spent 20 years in the private sector as a director at Freddie Mac and as a senior vice president for two major mortgage banks on the West Coast.