An Ohio man has been handed a 10-year prison sentence for his role leading a massive mortgage fraud scheme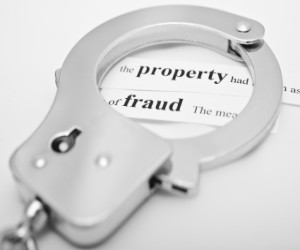 A court sentenced Jack Coppenger, from Akron, Ohio, to 10 years in prison for leading massive mortgage fraud schemes in Ohio and Florida.
The official restitution owed by Coppenger will be determined later this year.
"This defendant led a ring whose crimes covered two states and resulted in losses of tens of millions of dollars," said Steven M. Dettelbach, United States Attorney for the Northern District of Ohio. "Mortgage fraud crimes devastate entire neighborhoods and communities."
Coppenger previously pleaded guilty to two counts of conspiracy, one in which he conspired to commit bank fraud and to make false statements to influence a bank to make a loan in connection with a mortgage fraud scheme involving property in the Panama City, Florida area, resulting in approximately a $36 million loss.
In the second count, Coppenger conspired to defraud the United States by impairing and impeding the ability of the IRS to assess Coppenger's taxes in 2006 by concealing funds Coppenger received from a land "flip" conducted by two other men, Andrew Norman and Jason Herceg.
Norman and Herceg were both recently sentenced to 40 months in prison and ordered to pay $14 million in restitution.
According to court documents, they operated a company under the name of V.P. Equity LLC and, with Coppenger, procured "straw buyers" and submitted false loan documents to banks to purchase Coppenger's lots in Florida, which had already been inflated in value as part of a land flip, in a mortgage fraud scheme.