Ocwen couldn't catch a break Thursday; immediately after more than 20 states hit the servicer with enforcement orders, the CFPB announced it was suing the company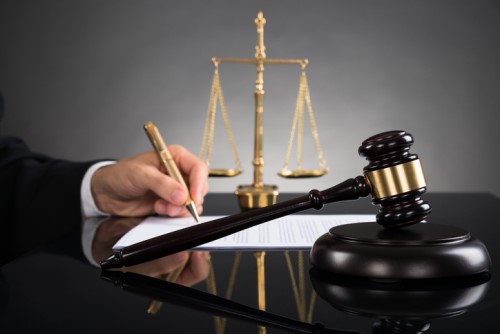 Ocwen's terrible, horrible, no-good, very bad day continued Thursday when the Consumer Financial Protection Bureau sued the mortgage servicing giant, immediately after more than 20 state regulators had practically crippled its business with cease-and-desist orders.
The day began when more than 20 state regulators ordered Ocwen to stop servicing or originating loans until it could address the mishandling of consumer escrow accounts. Unfortunately for Ocwen, reconciling all 2.5 million first-lien escrow accounts in question would cost the company about $1.5 billion an amount "well beyond Ocwen's financial capacity to fund," according to a North Carolina enforcement order.
On the heels of that announcement, the CFPB announced it was suing the company and its subsidiaries "for failing borrowers at every stage of the mortgage servicing process."
The CFPB said in a statement that the lawsuit came after "years of widespread errors" by Ocwen, one of the nation's largest nonbank mortgage servicers. "Ocwen allegedly botched basic functions like sending accurate monthly statements, properly crediting payments, and handling taxes and insurance."
The CFPB also accused Ocwen of illegally foreclosing on borrowers, ignoring customer complaints, and selling servicing rights to loans without fully disclosing the mistakes it made in borrowers' records.
"Ocwen has repeatedly made mistakes and taken shortcuts at every stage of the mortgage servicing process, costing some consumers money and others their homes," CFPB Director Richard Cordray said. "Borrowers who have no say over who services their mortgage, so the Bureau will remain vigilant to ensure they get fair treatment."
Ocwen, however, issued a strong denial that its practices harmed borrowers.
"Ocwen strongly disputes the CFPB's claim that Ocwen's mortgage loan servicing practices have caused substantial consumer harm," the company said in a statement emailed to MPA. "In fact, just the opposite is true. Ocwen believes its mortgage loan servicing practices have and continue to result in substantial benefits to consumers above and beyond other mortgage servicers. The substantive allegations in today's suit are inaccurate and unfounded. Indeed, the Company is unaware of the CFPB conducting any detailed review of Ocwen's loan servicing files. Rather, the CFPB suit is primarily based on the CFPB's flawed review of data and its self-serving conclusion about isolated instances where Ocwen self-identified ways we can do better."
But the CFPB said it had found "substantial evidence" that the servicing giant "has engaged in significant and systemic misconduct at nearly every stage of the mortgage servicing process." The agency alleged that Ocwen had mishandled customer accounts in myriad ways, including overcharging customers a total of $1.2 million for private mortgage insurance premiums and wrongfully initiating foreclosure proceedings against at least 1,000 people. According to the CFPB's lawsuit, Ocwen:
Serviced loans using "error-riddled" information
Illegally foreclosed on homeowners
Failed to credit borrowers' payments
Botched basic tasks in the management of escrow accounts
Mishandled hazard insurance and private mortgage insurance
Deceptively signed up and charged borrowers for add-on products
Failed to help heirs seeking foreclosure alternatives
Didn't adequately investigate or respond to borrower complaints
Failed to provide complete and accurate information to new servicers
The CFPB also alleged that Ocwen had "failed to remediate borrowers for the harm it has caused." The agency seeks a court order requiring Ocwen to follow mortgage servicing laws, pay penalties and provide relief for consumers.
Related stories:
Ocwen dealt crippling blow by 20 state regulators
Embattled Ocwen expects another loss in 2017