The embattled servicer will pay a minimum of $49 million to settle allegations arising out of the same issue that netted it a $150 million fine in 2014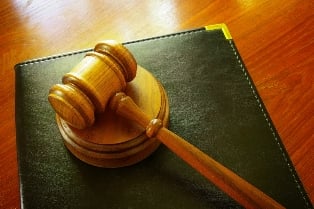 Embattled servicer Ocwen Financial will fork over up to $56 million in cash and shares to settle a class action lawsuit over "allegations in connection with" the company restating its 2013 and 2014 earnings, and a New York state investigation that forced the resignation of its founder, according to a regulatory filing.
The lawsuit was filed after Ocwen misstated its net income for four quarters in a row during 2013 and 2014 due to a flaw in its accounting system, according to a HousingWire report.
According to a filing Ocwen made with the Securities and Exchange Commission, the settlement will include "an aggregate cash payment" to the plaintiffs of $49 million. Ocwen said it expects to recover $12-$14 million of that from insurance proceeds. The servicer will also issue the plaintiffs a total of 2.5 million shares of its stock, which could be worth up to $7 million.
The servicer said that while it "believes that it has sound legal and factual defenses, Ocwen agreed to this settlement in order to avoid the uncertain outcome of trial and the additional expense and demands on the time of its senior management that a trial would involve."
This isn't the first time the flaw in Ocwen's accounting system has cost the servicer. The original 2014 government investigation into the issue led to Ocwen being slapped with a $2 million SEC fine for using what the regulator called "flawed, undisclosed methodology" to value mortgage servicing rights, according to HousingWire.
The same SEC relationship threw light on Ocwen's cozy relationship with several other companies. Ocwen founder William Erbey served as the servicer's chairman while simultaneously chairing the boards of four other companies. A New York state investigation into that arrangement led to a $150 million fine for Ocwen and the ouster of Erbey from all of his board positions.
Related stories:
More legal troubles for Ocwen
Ocwen alleges massive fraud in suit against settlement monitor