The Atlanta-based servicer is under fire again as a new regulator claims it can't rely on the information it's receiving from Ocwen.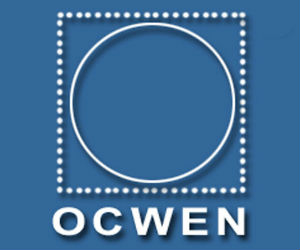 Ocwen Financial Corp., which is currently
dealing with a mountain of regulatory issues
, is now under fire again as a new watchdog is claiming the company committed another wrongdoing.
According to a report from the monitor of the National Mortgage Settlement (NMS), Ocwen failed to ensure that its efforts to comply with a 2012 mortgage- abuse settlement were sufficiently independent from the company's managers. The monitor, Joseph A. Smith Jr., also said that his office could not rely on information provided by Ocwen.
The NMS requires banks and firms like Ocwen meet standards that aim to ensure struggling borrowers are treated properly.
"After my team and I reviewed numerous documents and interviewed several Ocwen personnel, I concluded that I could not rely on the work of Ocwen's IRG [Internal Review Group] for the first half of 2014," Smith said in a statement. He added that an employee of Ocwen in May contacted the monitor, contending that there were serious deficiencies within the review group.
Ocwen replied and said it plans to work with the monitor to resolve the issues.
"We will continue to support the monitor's efforts to ensure that we are fully compliant with all aspects of the National Mortgage Settlement," said CEO Ronald Faris. "We are committed to delivering best-in-class servicing as we work to help struggling borrowers keep their homes."
Ocwen said since the report, the company has implemented a set of governing principles for the IRG which were reviewed with the monitor; reorganized the IRG so that it now reports directly to the compliance committee of the board of directors instead of to internal audit; and installed new IRG management.
This year has proven to be tough for the Atlanta-based mortgage company. In February, Benjamin Lawsky, superintendent of New York's Department of Financial Services, put an "indefinite hold" on its
$2.7 billion mortgage-servicing rights
deal with Wells Fargo.
Then in October,
Ocwen was accused of denying struggling borrowers
the chance to fix loan problems and avoid foreclosures. The recent investigation by the New York's Department of Financial Services found that the company inappropriately backdated thousands of time-sensitive letters to mortgage borrowers and did not take action to fix the issue despite repeated notices of concern.