As part of a regulator agreement, Ocwen will acknowledge misconduct and pay hundreds of millions toward homeowner aid.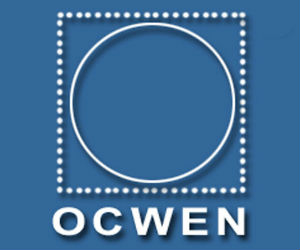 William Erbey, 65, the billionaire who built the Ocwen Financial Corp. companies, is stepping down. The executive chairman of the troubled firm has agreed to resign, and the company will pay $150 million toward homeowner aid as part of an agreement with the New York Department of Financial Services.

Erbey will not only step down from his position as executive chairman of Ocwen by mid-January, but also from his positions as chairman of the board of directors for each of four related companies: Altisource Portfolio Solutions, Altisource Residential Corp., Altisource Asset Management Corp. and Home Loan Servicing Solutions.

"It has been a privilege and an honor to serve as Chairman of Altisource. As an organization, we have always valued succession planning and developing an extremely strong board of directors and leadership team," said Erbey in a statement. "I leave Altisource well positioned to execute its vision to be a premier real estate and mortgage marketplace."

In November, Wilbur Ross, sizable owner and board member of Ocwen Financial, announced he was leaving the company and others, including, NBNK Ltd, Navigator Holdings Ltd. and Talmer Bancorp.

Under the agreement, the company will acknowledge that it didn't properly deal with distressed homeowners, may have saddled them with excessive charges from affiliated companies and failed to maintain adequate systems for servicing hundreds of billions of dollars in mortgages.

Additionally, Atlanta-based Ocwen — the fourth-largest mortgage servicer in the country and largest subprime mortgage servicer in the United States — will undertake significant operational reforms to address serious servicing misconduct and conflict of interest issues at the company; have an NYDFS-selected, independent monitor on site for up to an additional three years; and provide "hard-dollar" assistance to New Yorkers totaling $150 million.

"Today's agreement will deliver significant assistance to Ocwen homeowners in New York and provide a new path for the company to clean up its operations," Lawsky said. "We will continue to closely monitor Ocwen to ensure that it lives up to its obligations under this agreement, and treats struggling homeowners with the respect and dignity they deserve."

The $150 million in hard-dollar assistance Ocwen will pay includes:

Fifty million dollars in direct, hard-dollar restitution payments to former and current Ocwen homeowners in New York. Ocwen homeowners in New York who lost their homes to foreclosure will receive a payment of $10,000 each. After the payments are made to foreclosed homeowners, the balance of the funds will be distributed equally to current and former Ocwen homeowners (up to $1,000 each) who have had foreclosure proceedings initiated against them but have not yet lost their homes to foreclosure. Those current Ocwen homeowners will also have the opportunity to be reviewed for a mortgage modification or other alternative to foreclosure.
One hundred million dollars for housing, foreclosure relief, and community redevelopment programs supporting New York's housing recovery.

This year has proven to be tough for the Atlanta-based mortgage company. In February, Benjamin Lawsky, superintendent of New York's Department of Financial Services, put an "indefinite hold" on its $2.7 billion mortgage-servicing rights deal with Wells Fargo.

Then in October, Ocwen was accused of denying struggling borrowers the chance to fix loan problems and avoid foreclosures. The recent investigation by the New York's Department of Financial Services found that the company inappropriately backdated thousands of time-sensitive letters to mortgage borrowers and did not take action to fix the issue despite repeated notices of concern.