The number steadily declined every month in the second half of last year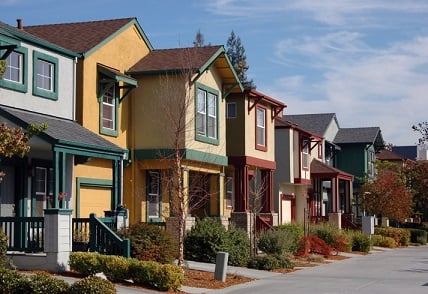 In another indicator of a cooling housing market, the number of homes sold above the asking price nationwide decreased each month in the latter half of 2018 – with December seeing the biggest month-over-month drop since at least 2012.
Data from Zillow revealed that 19% of home sales in the US went for above asking in December, down from 21% in November and a peak of 24% in May. While lower than the highs of this spring, the level remains above the 17% range from 2014.
December's downward trajectory was felt all over the US, with eight of the 10 largest markets experiencing a drop from November levels, except for Philadelphia and Washington, D.C. According to Zillow, the largest drop was in Indianapolis, where homes selling above list fell nearly 13 percentage points, followed by San Francisco, down 5.4 percentage points.
"Last year marked an inflection point in the housing market," said Aaron Terrazas, senior economist at Zillow. "The first half of 2018 looked a lot like the previous three years with sellers firmly in control of the market and buyers outbidding each other for scarce inventory, pushing up prices. But something shifted mid-summer. Sellers sitting on the sidelines joined in, increasing inventory. The balance of power began to swing marginally back toward buyers – particularly in higher-priced communities – during the second half of the year, an unfamiliar chill after several years of frenzied activity. With mortgage rates now back down, early data from the first month of 2019 suggest that it is still premature to call it a buyer's market. But more than any time in recent memory, it is important for sellers to be thoughtful in their listing strategy. Buyers are out there, but they're no longer fighting each other tooth and nail to get in the door."