However, the QM rule is continuing to dog lenders, overlays, documentation and DTI were the largest headwinds to the market, according to a survey conducted by NAR.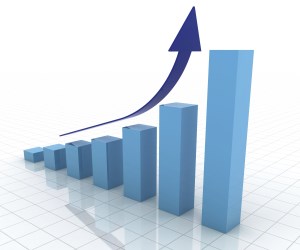 The non-qualified mortgage (QM) share of originations nearly double in the third quarter to 2.6%, according to the National Association of Realtors (NAR) Fourth Quarter Survey of Mortgage Originators.
Despite the jump, non-QM production has tumbled from 12.8% to 3.5% compared to the third quarter of last year. Respondents' confidence in their preparations for the QM and ability-to-repay (ATR) rules eroded again in the third quarter, with just 58.3% indicating that they had fully adapted compared to 61.9% in the 2nd quarter. However, the net share of lenders offering rebuttable presumption mortgages and non-QM products increased from the second to the third quarter.
According to the survey, willingness to originate non-QM mortgages dropped from the second quarter, but the decline was less dramatic for rebuttable presumption mortgages. Lenders were more willing to originate prime mortgages with the exception of those with lower FICOs. Approximately 24% of lenders felt the investor takeout for non-QM loans had improved from the second quarter.
NAR said the QM rule is continuing to dog lenders with 64% indicating having had an issue closing a loan in the third quarter due to some facet of the rule, and an increase in the share of lenders using buffers in advance of the QM requirements. NAR conducted the survey in October and contacted 135 lenders.
During the next six months, respondents of the survey expect improvements in demand for all products, but more so for non-QM and rebuttable presumption loans. The majority of respondents expect improved investor demand for all mortgage types, but some expect softening.
Overlays were the largest headwind to the market, followed by documentation and debt-to-income (DTI) ratio, suggesting the QM rule is having an impact, stated NAR.
The most common buffer was requiring a 43% back-end DTI ratio. The survey also showed a huge jump in lenders installing interest rate limits to qualify for Federal Housing Administration (FHA) safe harbor QM status from 4.5% in the second quarter to 25% in the third quarter.
You might also like: Non-QM loans offer opportunities for brokers
Click here to read NAR's survey.