David Loeser joins the company as executive vice president of human resources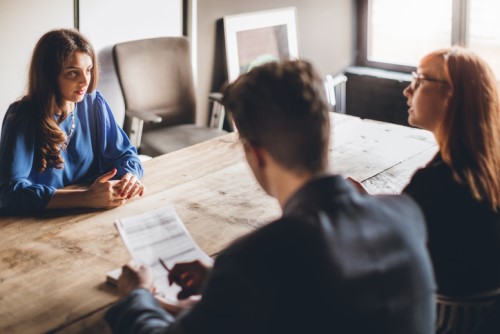 Mortgage lender NewDay USA has tapped David Loeser as executive vice president of human resources as it plans to add 160 new employees through the rest of 2018.
Loeser was also appointed as vice chairman to the company's board of advisors.
"Dave's vast experience in the human resources field makes him perfect for the role of vice chairman and executive vice president of human resources," NewDay USA CEO Rob Posner said. "NewDay USA has become one of the fastest growing lenders in the country, thanks to our unique culture focused on the selection, training, and development of our team. As we continue to expand, we will be leaning on Dave's expertise in building world class businesses."
Loeser brings more than 30 years of experience in strategic management and human resources to the role. In his new role, he will direct the company's recruiting and staffing efforts. He joins NewDay USA from IT provider Unisys, where he most recently served as senior vice president of human resources. Prior to Unisys, he served in executive roles for Hostess Brands, Continental Airlines, and PepsiCo, among other international companies.
NewDay USA said it plans to accept 160 recent college graduates into NewDay USA University, the company's mortgage training program. Additionally, the company's paid internship program currently has almost 100 enrollees participating.
"NewDay USA is not only providing incredible service to our nation's veterans, it is developing future mortgage industry leaders through NewDay USA University," Loeser said. "Being personally familiar with some of our country's best workplaces, I have to say the environment NewDay USA has cultivated in addition to its training and development programs for young professionals ranks among the very best."
Related stories:
Top VA lender names new SVP
NewDay USA extends commitment to veterans with foundation initiatives