Fannie Mae paid millions of dollars after foreclosure costs were marked up by as much as 750%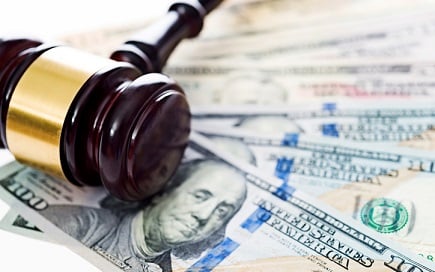 A Plainview, N.Y.-based law firm has been sued by the government over allegations that it engaged in a scheme that defrauded Fannie Mae out of millions of dollars, the US Attorney's Office for the Southern District of New York has announced.
The lawsuit alleges that foreclosure-focused Rosicki Rosicki & Associates and its affiliates Enterprise Process Service and Paramount Land generated false and inflated bills for foreclosure-related expenses and caused those bills to be submitted to and paid for by Fannie Mae. Enterprise was a service-of-process company owned and controlled by the two founding partners of Rosicki, while Paramount was a title search company also owned and controlled by the same partners.
The complaint alleged that from May 2009 through the present, the firm served as counsel to mortgage servicing companies and worked on foreclosures on Fannie Mae-owned loans in that capacity.
Under the alleged scheme, Rosicki purportedly engaged Enterprise and Paramount to serve process and perform title searches necessary for complete foreclosures. However, Enterprise and Paramount in fact engaged third-party vendors to perform the majority of the work. The Rosicki affiliates would then apply markups of up to 750% to the vendor bills despite adding little if any value to the vendor's services.
Rosicki used the marked-up expenses to bill servicer clients who then submitted claims to Fannie Mae for full reimbursement. As a result, Fannie Mae paid millions for falsely inflated foreclosure expenses.
"For over a quarter-century, Rosicki, Rosicki & Associates has been a highly-respected leader in the housing mortgage industry and widely admired for its dedication towards improving the broader community," the firm said in a statement. "The charges leveled against the firm are based on questionable legal theories, have no merit, and will be vigorously challenged in court."
Related stories: