Jacqueline Graham's company claimed to be able to eliminate its clients mortgages – for a hefty fee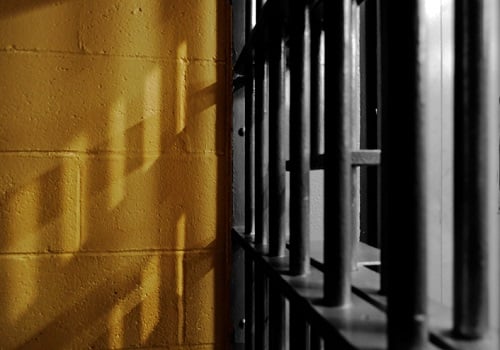 The owner of a mortgage-elimination company has been sentenced to 11 years in prison in connection with a $38 million mortgage scam.
Jacqueline Graham, who partnered with two others to operate New York-based Terra Foundation, was convicted in June in US District Court. The Terra Foundation, run by Graham, Bruce Lewis and John Ruzza, billed itself as a business that would help customers eliminate mortgage loans in exchange for fees. In reality, Terra engaged in a scheme to bilk clients, county clerks' offices and financial institutions, according to the US Attorney's Office for the Southern District of New York.
"Jacqueline Graham brazenly defrauded vulnerable homeowners during the housing crisis by falsely promising that, for substantial fees, she could make millions of dollars of their mortgage disappear," said Manhattan US Attorney Geoffrey S. Berman. "In reality, she pilfered her victims' money, leaving them far worse off, and some ended up losing their homes. Now Graham will spend 11 years in federal prison for preying upon her many victims."
The scam, concocted by Graham and Lewis, involved Terra performing "audits" of its clients' mortgages, sending what the Justice Department called "pseudo-legal" paperwork to banks and lenders, and filing supposed mortgage discharges with county clerks' offices. As a result, a title search for one of Terra's clients would show that the client's mortgage had been satisfied, according to the US attorney's office. In reality, however, the mortgages had not been discharged, and were eventually reinstated – after the clients had already paid Terra hefty fees.
Graham, Lewis and Ruzza roped in others to help implement the scam, including Rocco Cermele, Terra director of operations, Paula Guadagno, who filed discharges on the company's behalf, and Anthony Vigna, a lawyer and CPA. All six have been convicted of charges related to the scam.
In total, Graham and her co-conspirators filed more than 60 phony mortgage discharges in New York and Connecticut. The discharges claimed to satisfy mortgages with a total loan principal of nearly $38 million.
In addition to her prison sentence, Graham was ordered to pay $694,450 in restitution and a forfeiture of $138,941.86.