Big appetite for US real estate boosts construction activity to its highest level since February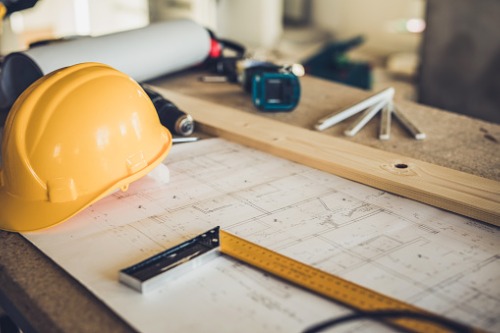 Housing starts have surpassed pre-pandemic levels as builders continued to overcome the challenges created by the coronavirus pandemic and broke ground on more homes.
"The current housing market is characterized by robust demand, but not enough homes for sale," said First American Deputy Chief Economist Odeta Kushi. "Despite the economic headwinds from the pandemic, demographic demand from millennials forming households, low mortgage rates, and existing homeowners taking their equity and putting it into purchasing something bigger and better are boosting demand for homes."
Stats from the US Census Bureau and the US Department of Housing and Urban Development showed that privately-owned housing starts in October grew at a seasonally adjusted annual rate of 1,530,000 units – the highest since this February. The figure was up 4.9% from the revised September estimate of 1,459,000 and was 14.2% above the October 2019 rate of 1,340,000.
Single-family housing starts posted a 6.4% jump from the revised September figure of 1.11 million to 1.18 million units. As for buildings with five or more units, housing starts were running at an annual pace of 334,000 starts.
"Most notably for the housing market's continued supply shortages, the pace was driven by 1.179 million single-family starts. Single-family construction has now increased for six consecutive months and is at the highest level since 2007," said Joel Kan, associate vice president of economic and industry forecasting at MBA. "The rise in construction is in line with other data on homebuilder confidence and should help to alleviate the supply and demand imbalances seen in most parts of the country."
Read more: D.R. Horton reports strong quarterly profits on the back of robust housing market
Overall permits for privately-owned housing units held steady at an annual rate of 1.55 million but was 2.8% above the October 2019 rate of 1.50 million. Single-family authorizations were up 0.6% to 1.12 million, while multifamily building permits were at a rate of 365,000 in October.
"The rise in single-family permits in conjunction with the rise in construction employment in October signals an upward trajectory for housing starts looking ahead," Kushi said. "This reinforces reports that builder confidence increased to a record 35-year high in November, even in the face of cost challenges."
Housing completions are not catching up yet, however. The number of housing units completed in October was 4.5% below the September estimate of 1.41 million – down to 1.34 million. However, overall housing completions were up 5.4% year over year. Single-family completions also tumbled 3.4% month over month to a pace of 883,000, while the rate for multifamily units was 444,000.
Kushi foresees brighter days ahead for home buyers and builders
"There are signs that this situation may improve in the months to come. In October, single-family housing starts increased to a post-Great Recession high, increasing 29% from October 2019 as builders overcame these headwinds and broke ground on more homes," she said. "Single-family housing permits, a leading indicator of future starts, also increased by nearly 21% relative to one year ago."
Kan echoed Kushi's sentiment, predicting a solid pace for single-family constructions in 2021.
"MBA's recently published November forecast includes a strong pace of single-family starts next year, which should provide sufficient inventory to support a faster pace of home sales, albeit still with solid home-price growth," he said. "Combined, these trends will lead to a record year of purchase originations in 2021."