Shrinking workforce is creating challenges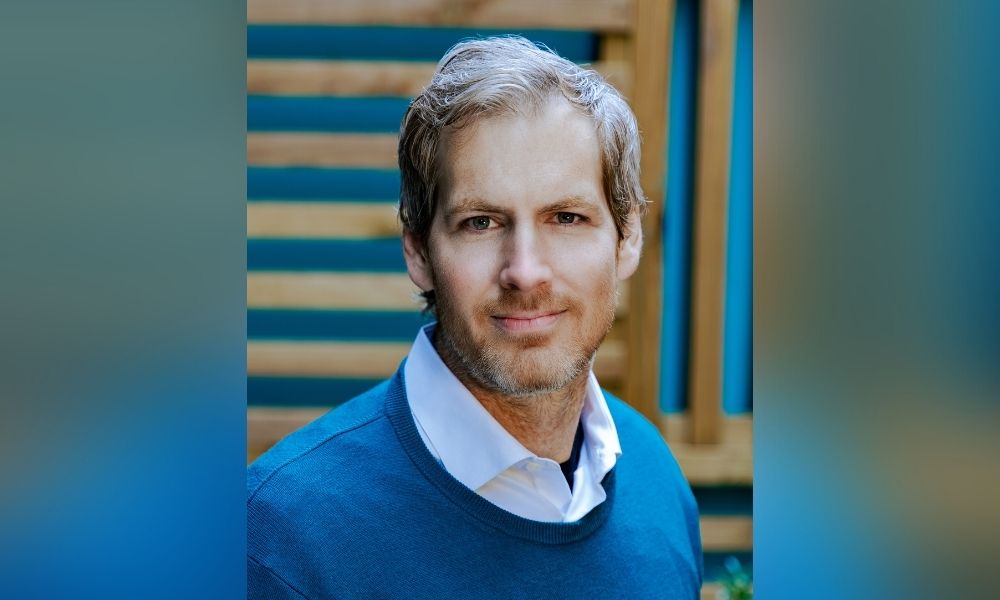 As president and CEO of Archwell, Erik Anderson (pictured) is aware of the shrinking labor force and the challenges this creates for his clients. Hardly an abstraction for him, the pandemic-fueled dearth of available talent manifested itself at Archwell – a provider of technology and services to the mortgage industry.
A little over a year since taking the reins, Anderson took time to talk with Mortgage Professional America about how to best answer to these challenges. He details how his firm and the eight brands that comprise it, are thriving by using what he calls a One-Archwell approach to help clients through pain points yielded from the pandemic and beyond.
"We are one company with eight brands that have a presence in the mortgage industry," he said. "These brands are all laser-focused on being that partner for whatever the myriad of issues the mortgage industry faces. Whether it be deep digital transformation, helping to rewire the entire front end of the business that is consumer facing, to helping you optimize the journeys your consumer goes on when they interact throughout the whole time they are a homeowner – all the way to helping them execute repetitive office processes and doing it in a way that is incredibly cost-efficient."
In addition, given its global presence, the company, founded in 2015, also has plans to open three more customer call centers ("centers of excellence," per Anderson) to provide customers 24/7 access to a live representative. The company already has a sizable presence in India, and plans three more centers – in Europe, Central America, and the Philippines – next quarter and the one after that.
"We're an American-owned and American-based company but we are global in nature," Anderson said. "We recognize that to solve the challenge of the present and adapt to all the challenges the future will bring we need to be able to get talent on demand from anywhere. The majority of our employees are based here in the US, but we have centers of excellence all around the world and we are launching three additional canters this year in Europe, Central America and Asia to really provide access to talent in every time zone around the world."
The fortified presence comes at a time of expansion for Archwell. Anderson said the company is close to buying two more firms while launching an equal number themselves. He declined to provide details but did offer a hint as to one of the firms to be launched.
"We're starting up a data-driven, customer-acquisition-focused marketing agency that will help our customers who are banks and mortgage companies go out and acquire new customers or borrowers of their own in a differentiated way," he explained. "Traditionally, everyone gets customers the same way – they either buy them by buying the underlying loan or they go to the data aggregators – but we think there's an opportunity in the market to do it a little bit differently."
So, stay tuned for that.
Much of the success of Archwell is driven through the adept and tactical development of its own talent acquisition and learning and development functions, with teams reporting directly to Anderson. The former function finds and hires good recruits while the latter offers ongoing education – something of a "university environment," Anderson noted.
Anderson didn't equivocate in noting the importance of the newly created functions: "We want to recognize that these two functions, hiring and training of our own staff, are absolutely critical to providing the best services to our clients. We have designated those functions as mission critical for our success meaning that if they fail – even if we do everything else in the business right – we will fail. Therefore, they report directly to me and no-one else."
As it carves out its recruitment tactics, the company has placed a premium on diversity. Not hiring a staff that is reflective of society would be antithetical to its mission, Anderson suggested.
"The issue is for most of American history, and even continuing to varying degrees in the present day, this wasn't a possibility for many people," he said. "And now that they have that opportunity, they aren't going to just trust buzzwords or slick marketing campaigns that put people they connect to in the marketing collateral. They're smarter than that. They are going to look for people that have walked the roads they have walked, to be in positions of decision-making and authority at the company – people they relate to that have seats of real influence and authority around the executive leadership table."