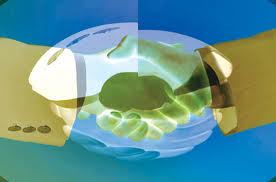 (Oldsmar, FL) Nationwide Appraisal & Settlement Network has designed and implemented a simple system to facilitate easy electronic submission to Fannie Mae and Freddie Mac. This software has a direct integration with the UCDP interface. The Uniform Collateral Data Portal® (UCDP®) is a single portal for the electronic submission of appraisal data files to Freddie Mac and Fannie Mae and facilitates the electronic collection of appraisal report data.
The appraisal report must be submitted to the UCDP before the delivery date of the mortgage to Freddie Mac and must include all exhibits, addenda, and photographs. The UCDP Direct Delivery Module within the ValuTrac appraisal management platform allows Nationwide Appraisal & Settlement Network to deliver appraisals directly to the UCDP portal on your behalf as your "Lender Agent". To facilitate delivery of electronic appraisal report data, the GSEs have developed the UCDP through which lenders will submit appraisal data for delivery to either or both of the GSEs.
Appraisers are required to upload XML formatted files with the submission of their PDF appraisal reports. Both files can and will be submitted upon appraisal completion.
Available upon request, is the UCDP Managing Lender Agents Guide. Please contact Cari Burris at 888.760.8899 ext. 201 or [email protected] for a copy of the guide or information pertaining to making NASN your Lender Agent.