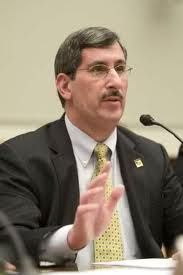 (TheNicheReport) -- Marc Savitt of the National Association of Independent Housing Professionals (NAIHP) has sent a letter demanding that the Consumer Financial Protection Bureau (CFPB) address and correct concerns about who sits on the newly minted Consumer Advisory Board, created by the CFPB.
NAIHP quickly points out that Mortgage Brokers, Real Estate Appraisers, Mortgage Bankers, Credit Reporting Agencies and Settlement Agents were all left out from any appointment to this advisory board.
He also points out that several current members of the advisory board have connections to the now defunct organization ACORN.