Attention Walmart shoppers: Mortgages on Aisle 1!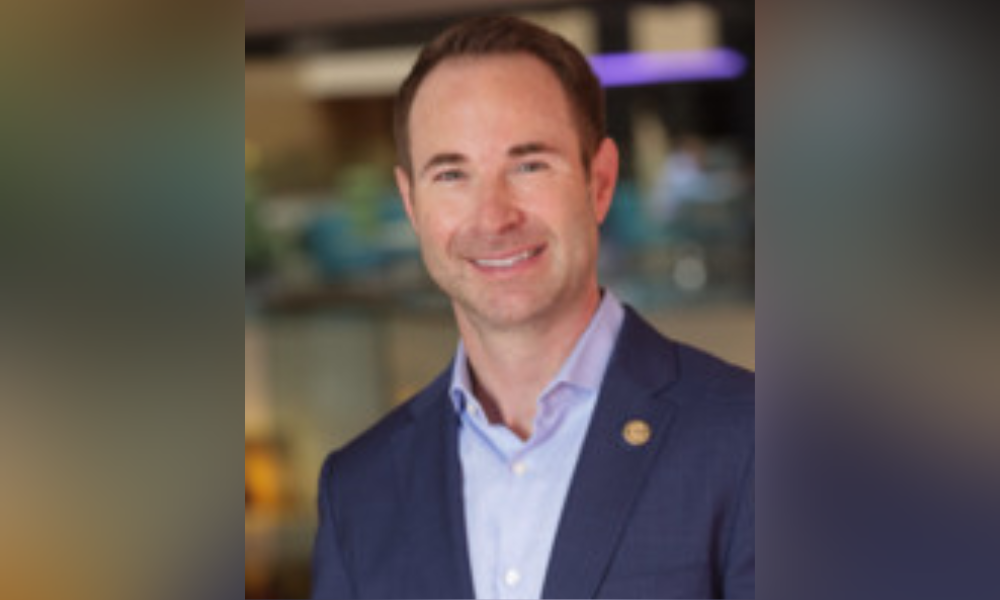 Lenders One Cooperative has announced the opening of its first three mortgage lender in-store branch locations at select Walmart stores in Florida and New Jersey.
The cooperative is a national alliance of independent mortgage bankers, banks and credit unions and managed by a subsidiary of Altisource Portfolio Solutions SA. The initial launch is part of Lender One's nationwide initiative to offer prospective homebuyers access to mortgage origination solutions where they shop within their community, company officials explained.
Mortgage Professional America spoke to Justin Demola (pictured), CMB and president of Lenders One, to secure more details about the arrangement. "There really is no other big-box mortgage opportunity other than Walmart today," Demola said during a telephone interview. "Costco closed their program down, Amazon never launched anything. Walmart is the only opportunity of its kind in the industry currently."
The idea is to give its bankers a leg up in the mortgage field by exposing them to potential borrowers among shoppers at Walmart – ranked the No. 1 retailer in the US in terms of size, according to the National Retail Federation. The retail behemoth posted $459 billion in sales late year, the NRF reported. That was more than the $217 billion posted by Amazon, the group found.
Read more: Lenders One Cooperative to sell mortgages at Walmart
And yet, the retailer doesn't boast being in the top spot in terms of locations. According to Statista, Walmart had 5,326 locations as of last year – an impressive number, but dwarfed by the 18,378 locations run by Dollar General in the top spot, or the 15,857 operated by Dollar Tree. In terms of retail locations, Statista ranks Walmart 10th – sandwiched between O'Reilly Auto Parts (with 5,759 locations) and Ace Hardware (4,807).
Still, the retailers' dynamics are a good fit for Lenders One, Demola explained: "Walmart is a trusted brand," he said. "Its customers are loyal, there's plenty of traffic through every Walmart location on an annual basis. This really puts our members in a perfect position to speak to potential borrowers who may or may not be mortgage-ready at the time of the initial conversation but allow them to harvest very large, type of funnel sales leads all the way through closing."
The arrangement also helps its members compete with the industry's biggest players: "When we look at what we do for our members, our primary mission is to help them compete with the larger, better-capitalized mortgage companies in the country," he said. "That's through savings, better execution and now, for one of the first times ever, helping them fill the top of their sales funnel with potential applicants."
The first Walmart-based in-store branch Lenders One location opened last week in Newton, NJ and is powered by Family First Funding, LLC. Funded in 2011, Toms River-based Family First is a retail mortgage lender licensed to do business in 35 states and the District of Columbia. Another pair of Walmart-based, in-store locations are expected to open within the next 30 days in Orlando, Fla., and in Boonton, NJ, powered by Family First and MLB Residential Lending LLC, respectively, Demola said.
Read next: Lenders One opens strategic Walmart branches
The top Lenders One official said its members will offer a suite of mortgage solutions – including purchase, refinance and home equity lines – to Walmart customers with a strong focus on consumer education, underserved markets and affordable homeownership.
Demola described the typical location: "It's a fully licensed office that ranges between 300 square feet to 600 square feet," he began. "It meets all the licensing requirements on state and federal levels. It's staffed by licensed loan officers 50 hours a week, six days a week. And it's a face-to-face, boots-on-the-ground conversation. It's not an online structure where the borrower is not going to talk to the same person more than once. It's a relationship, face-to-face sales cycle when it comes to these customers, especially because we believe a lot of them may need some consumer education – whether it's credit education or homebuyer education. It's really going to be more or a hands-on, relationship-driven business."
For all its success, Walmart is known for abruptly closing stores when profit margins thin – leaving 100s of laid-off workers in its wake. According to Rather-Be-Shopping.com, Walmart has closed more than 160 locations in 27 states over the past few years leading to layoffs of more than 10,000 workers.
"I'm not prepared to comment about anything internally about Walmart," Demola said when asked if the retailer's practices were considered in the decision to locate branches there. "I can tell you the American consumer is loyal to Walmart. The sales metrics show consumers are there, they shop there and will continue to shop there. And if the consumers are going to be there and we have an opportunity to be there, we will be there. At the end of the day, if I look at it contractually, we're leasing space from Walmart. We're not in business with Walmart."