MBA's chief economist said talk of an 'overheating' economy has entered the picture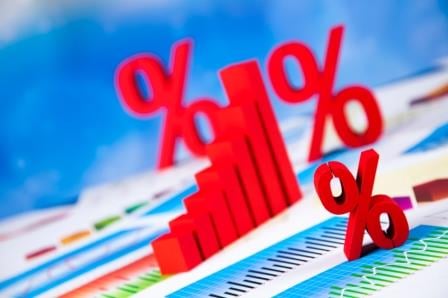 Mortgage interest rates may approach 5% by the end of 2019 and exceed 5% in 2019 and beyond, according to Mortgage Bankers Association Chief Economist Mike Fratantoni.
Fratantoni, speaking at the MBA Independent Mortgage Bankers Conference, said the big picture looks pretty good.
According to an MBA Newslink report, Fratantoni said MBA has raised its economic growth outlook, with the tax bill as a positive for the economy. He also said that talk of an "overheating" economy has entered the picture, with the Federal Reserve facing a challenge as inflation may grow more than 2%. As a result, MBA now forecast that the Federal Open Market Committee will raise rates four times in 2018, instead of the initial forecast of three.
Fratantoni said the environment is good news for the home purchase market, also saying he expects origination growth to be slow but steady. "We expect this growth to continue over the next few years," he said. "We could see an early start to the spring home-buying season."
Additionally, the housing market should see positive impact from continuing job growth.
"2017 was another strong year, despite lower numbers," Fratantoni said. "We're in an economy where even a 100,000-per-month job growth rate is enough to keep the unemployment rate at its current level ... employers are starting to compete for qualified workers."
Finally, Fratantoni said he is not concerned about a housing bubble despite declining inventories, increasing home prices, and home-building held back by labor shortages. "What I am concerned about in these high-priced markets is that we are pricing out potential buyers," he said. "This is a supply problem, not a price problem."
Related stories:
2018 will be a record year for multifamily originations – Freddie Mac
Fannie Mae sees mixed tax reform response from housing market