Rates followed a trade-related drop in Treasurys, says Freddie Mac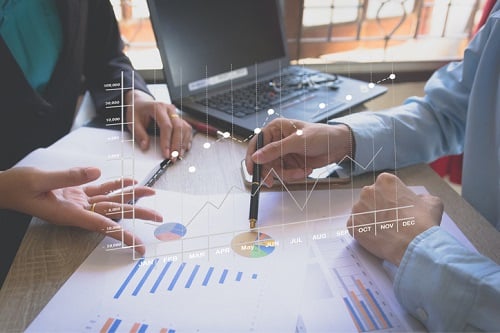 Mortgage rates fell for the second straight week for the week ending April 5, according to the Primary Mortgage Market Survey released by Freddie Mac.
Rates for the 30-year fixed-rate mortgage averaged 4.4%, with an average 0.5 point, a decline from the previous 4.44% average. The average marks a year-over-year increase from the 4.1% in the same period in 2017.
The 15-year fixed-rate mortgage averaged 3.87%, with an average 0.4 point, slipping from the prior average of 3.9%. A year ago at this time, the mortgage averaged 3.36%.
The average rate for the 5-year Treasury-indexed hybrid adjustable-rate mortgage was 3.62% during the period, with an average 0.4 point, falling from the previous 3.66% average. Compared to the same week a year ago, the average rate increased from a 3.19% average.
"After dropping earlier this week on trade-related anxiety in financial markets, the benchmark 10-year Treasury stabilized on Wednesday, but at a level slightly lower than from the start of last week," Freddie Mac Deputy Chief Economist Len Kiefer said. "Mortgage rates followed and fell for the second consecutive week; the US weekly average 30-year fixed mortgage was 4.4% in our survey this week."
Kiefer said home purchases are weathering the modestly higher rates given the robust labor situation. "The Mortgage Bankers Association reported in their latest Weekly Mortgage Applications Survey that the Purchase Index was up 5% from a year ago indicating that this spring is on track for a modest expansion in purchase mortgage activity," he said.
Related stories: