The former employee of GMAC Mortgage and Countrywide Home Loans caused millions in losses to lenders.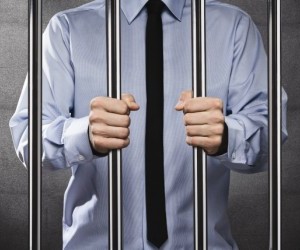 A former loan officer at GMAC Mortgage and Countrywide Home Loans was sentenced this week to five years in prison for his role in a mortgage fraud scheme that caused $7 million in losses to lenders.
Andrew Constantinou, 58, of Unionville, Connecticut, was previously convicted in April and a jury found him guilty of conspiracy to commit mail, wire and bank fraud.
From 2006 to 2008, Constantinou and others conspired to defraud mortgage lenders of millions of dollars of mortgage proceeds by inflating the contract price that the sellers of the properties had actually agreed to accept, according to the FBI. The scheme involved more than 40 multifamily properties in New Haven area.
The lower sale price, which ranged from approximately $30,000 to $145,000 less than the contract price, was not disclosed to the lenders from which the buyers obtained financing to purchase the properties.
In most of the fraudulent transactions, the buyers did not make any deposits or down payments.
Constantinou and his conspirators used some of the fraudulently obtained mortgage proceeds to cover the down payments and deposits. At or shortly after a closing, the borrowers would often receive thousands to tens of thousands of dollars in cash back, although these payments were not disclosed to the lender.