Rising interest rates and spiking home prices have driven mortgage lending to a low not seen since 1997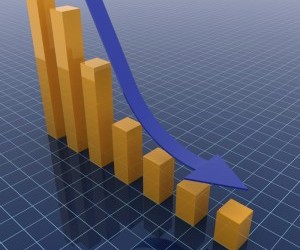 Mortgage lending has hit a low not seen in 17 years as rising interest rates and spiking home prices keep borrowers at bay.

Mortgage lenders did a total loan volume of $226 billion in the first quarter – the lowest quarterly amount since 1997, according to a Bloomberg report. Wells Fargo and JPMorgan Chase, the nation's largest lenders, reported multibillion-dollar plunges in their loan volumes.

Wells Fargo, for instance, had loan volumes in excess of $100 billion for seven straight quarters until June of 2013. In the first quarter of 2014, Wells saw only $36 billion in originations, Bloomberg reported.

JPMorgan originated only $127 billion in that time. The lender projected April 121 that it will lose money on mortgage originations this year.

Mortgage originations have been on a steady decline since the middle of last year, when the Federal Reserve's discussion of tapering its stimulus cash caused interest rates to surge and put a chokehold on the refi boom. Meanwhile, a surge in cash purchases has pushed home prices steadily upward.