Mortgage fraud was up year over year in the second quarter, and fraud risk jumped even higher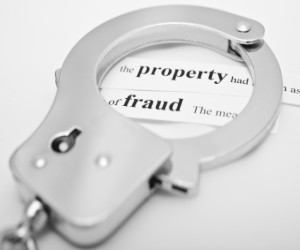 Mortgage fraud was up year-over-year in the second quarter, with Florida remaining the state with the highest risk of fraud, according to new data from CoreLogic.
More than 12,000 mortgage applications were estimated to have indications of fraud in the second quarter, according to CoreLogic's 2016 Mortgage Fraud Report. The company's mortgage application fraud risk index was up 3.9% year over year from the second quarter of 2015, continuing a general upward trend in fraud since 2010.
"This is consistent with the loosening of credit policy after historically tight credit policies post-crisis," CoreLogic stated in its report.
Fraud itself — as opposed to merely a risk of fraud — was also up slightly. In the second quarter, an estimated 0.7% of all mortgage applications contained fraud, an increase from Q2 of 2015's 0.67%.
CoreLogic cited a number of factors contributing to the increase in fraud risk, including an increased share of purchase loans, the availability of higher loan-to-value mortgages and the loosening of GSE credit policies.
"Mortgage application fraud risk will likely rise over the next few years if current trends of higher LTV purchases with increased credit availability continue," said Bridget Berg, senior director of fraud solutions strategy at CoreLogic.
Florida had the highest application fraud risk, followed by New York, New Jersey, Hawaii and Washington, D.C. While Florida had the highest fraud risk, it also showed the greatest decrease in fraud risk year-over-year, with risk falling by 19%. Fraud risk in New York and New Jersey, meanwhile, increased by 12% and 13%, respectively.