VP of diversity strategy recalls her own immigrant parents' quest for home ownership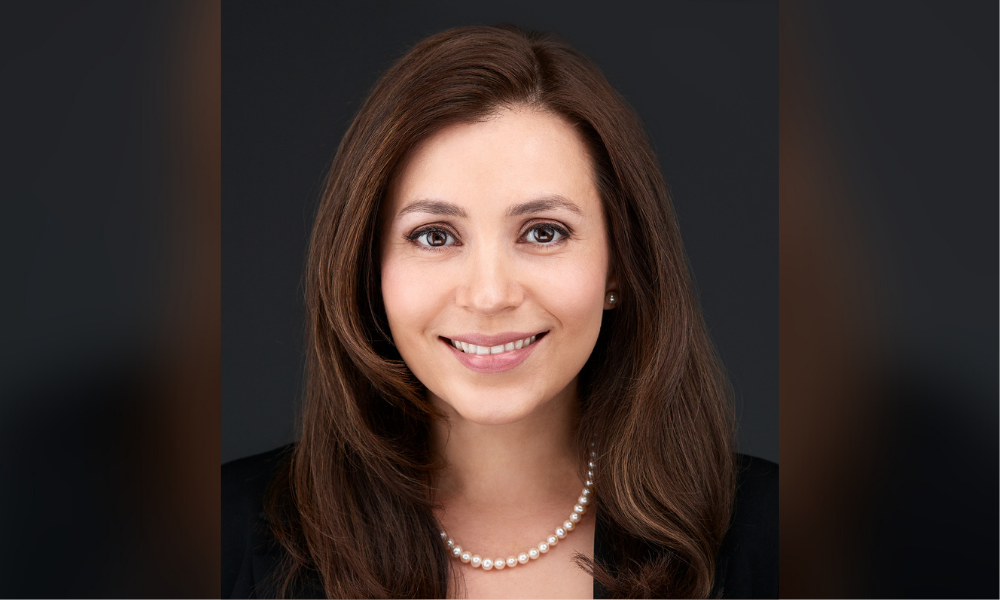 California-based Guild Mortgage has hired its first vice president of marketplace diversity strategy, an appointment coming amid national reports of lending inequities between White borrowers and their minority counterparts.
From her office in Franklin, Tenn., Victoria Garcia DeLuca (pictured) will lead the company's initiatives to address disparity issues by promoting diversity, equity and inclusion in lending, she told Mortgage Professional America during a telephone interview.
"I think there's so many different areas to the role and we're going to continue to build it out as we progress," she said. "But first and foremost is to really start becoming a leader lender in diverse market space where we want to be the lender to do loans for everyone."
The diversity goal requires a two-pronged approach encompassing recruiting and retention of diverse loan officers, and others, as well as identifying underserved markets.
Read more: Black mortgage discrimination – applicants denied at alarming rate
Her appointment comes amid growing evidence of lending gaps that negatively impact minorities. According to the National Association of Realtors, homeownership rates for Black loan applicants lag all other races at 42%, followed by Hispanics at 48.1%. The Urban Institute predicts that over the next two decades, Latinos will account for 70% of homeownership growth.
Selecting DeLuca to oversee diversity issues is part of the lender's long-term strategy to expand its position as a specialist in purchase loans for first-time homebuyers to more diverse and underserved markets, the company said in a statement. Moreover, the goal is to increase homeownership among minorities, the company added.
As a first-generation American of immigrant parents who retained her Spanish fluency, DeLuca embodies the goal of diversity. She has 20 years of experience in the mortgage industry, including leadership positions creating programs for Hispanic and Black markets in the Midwest and Southern regions of the country, which also help inform her new role. She ticked off the list of jobs she's had, running the breadth of industry experience: processor; underwriter; running operations; processing manager; loan officer. She even had a consulting stint at one point that had her dabbling in appraisals.
Her background and skills were just what Guild was looking for, and the timing for her couldn't have been better. "It's something that's been on Guild's leadership radar for quite some time, and they just recently carved out this position. It's something they wanted to go in full force," DeLuca said. "They were about to start their search looking for the right person, and I was looking to leave my last company to have more of a social impact in my role. I actually sought them out to tell them a little bit about me, and they said 'you're exactly what we've been looking for, and here you are!'"
Read next: How one firm is overcoming racial bias in the mortgage industry
Additional areas of responsibility for DeLuca include recruiting and retention of minority loan officers, active involvement in industry associations, working with different Guild divisions on ideas for new products specific to minority markets, and serving as a liaison with Government Sponsored Enterprises (GSEs), such as Fannie Mae and Freddie Mac.
Apart from qualifications and background, DeLuca's personal narrative resonates powerfully – and is reflective of the challenges minorities have to overcome in achieving the American Dream of homeownership. She recalled the struggle faced by her parents – a dad born in the Mexican state of Guanajuato who immigrated to the US at 17 before meeting his Honduras-born wife in Chicago – as they attempted to buy their first home.
"The opportunity to contribute my skills and expertise to guild as a Latina and lead their efforts in this space is like a dream realized," she said. "When my parents bought their first home in 1986, rates were through the roof and there was no education or support. They had nobody really helping them. Their loan officer didn't speak Spanish. My sister and I remember trying to help them – we were very young, not even teenagers – trying to explain some of the documents they were signing."
She recalled thinking of the experience as being emblematic of a generational wealth gap that exists in this country. "We've got to start somewhere," she said, "and that somewhere is with homeownership. Once you have a home, there's so many areas where a community and family can really flourish. That's what's driven me."
Her parents still live in the home they purchased in 1986 in the south side of Chicago, she noted. While her married name is the Italian surname DeLuca, she made a conscious decision to also keep her maiden name reflective of her culture. "When I got married, it was very important for me to keep my maiden name. I'm very proud to wear my name."
Guild Mortgage is a rapidly growing mortgage lending company originating and servicing residential loans since 1960. Prior to joining Guild, DeLuca served almost three years as senior vice president of Federal Savings Bank, Brentwood, Tenn., where she led a team that focused on supporting homeownership within Hispanic and Black communities. Her other recent leadership roles include serving as area sales manager for more than five years with Wintrust Mortgage, Chicago, and four years as sales manager, diverse segments specialist, with Wells Fargo, also in Chicago.
DeLuca joined NAHREP in Chicago in 2009, was named to the board and later served on its executive committee. She joined the board of the Nashville Chapter of NAHREP when she moved to Tennessee and has been a certified trainer for NAHREP's Hispanic Wealth Project, The NAHREP 10, since 2019. Through the NAHREP 10, she is leading efforts to provide advocacy and education to help build generational wealth within the Hispanic community. She currently serves on NAHREP'S Corporate Board of Governors and will represent Guild with NAHREP at the national and regional levels.