But the first-mortgage rate rises year over year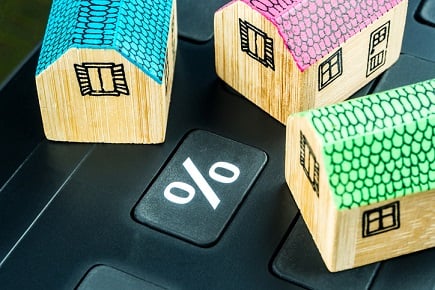 The default rate of first mortgages held steady in November, according to data from S&P Dow Jones Indices and Experian.
The S&P/Experian Consumer Credit Default Indices, which represent a comprehensive measure of changes in consumer credit defaults, showed that the first-mortgage default rate remained unchanged at 0.77% from October.
The composite rate inched up one basis point from 0.93% to 0.94% month over month. On an annual basis, the composite rate jumped 11 basis points from 0.83%.
The bank card default rate rose from 2.88% to 2.94% month over month, while the auto loan default rate fell from 1.03% to 1.02% month over month.
The default rates in four major metros posted increases last month. Miami had the largest gain, up 22 basis points to 1.53%. Los Angeles (up 12 basis points to 0.77%), New York (up seven basis points to 1.14%), and Dallas (up four basis points to 1.01%) followed. Meanwhile, the rate for Chicago was three basis points lower at 1.14%.