Mortgage applications have seen another decline, with refinances taking their worst hit in two years amid rising rates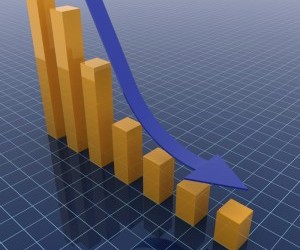 Mortgage applications fell another 2.6% for the week ending July 12, the Mortgage Bankers Association reported in its Weekly Mortgage Applications Survey.
The Market Composite Index, a measure of loan application volume, fell once again as mortgage rates hovered. On an unadjusted basis, the index was down 22% compared to the previous week.
The Refinance Index dropped 4% from the previous week, dipping to its lowest level since July 2011. The refinance share of mortgage activity also hit a two-year low, falling to 63%—the lowest level since April 2011.
Meanwhile, the seasonally adjusted Purchase Index saw a slight bump, rising 1% from the prior week. The unadjusted Purchase Index increased 26% week-over-week and was 5% higher than the same week last year.
The average contract interest rate for a 30-year fixed-rate mortgage was 4.68%, unchanged from the prior week. However, points fell to 0.42 from 0.46 for 80% loan-to-value ratio loans, bringing the effective rate down.