Some applications are slowing down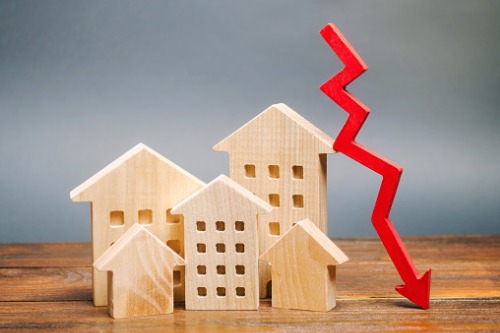 Demand for refinances declined 43% from a year ago, as rising mortgage rates put a brake on the pandemic-driven refi wave.
Overall, mortgage applications dropped 1.3% week over week on a seasonally adjusted basis, according to a survey released Wednesday by the Mortgage Bankers Association. Unadjusted, mortgage requests were down 1% from last week.
"The 30-year fixed mortgage rate climbed to 3.26% last week, which is the highest since last July and up 40 basis points since the start of 2021. Signs of faster economic growth, an improving job market and increased vaccine distribution are pushing rates higher," said Joel Kan, AVP of economic and industry forecasting at MBA. "The run-up in mortgage rates continues to cool demand for refinance applications. Activity declined last week for the fourth time in five weeks."
The refinance index posted a 5% week-over-week decline and was down 43% from the same week a year ago. The seasonally adjusted purchase index rose 7%, as did the unadjusted purchase index, which jumped 9% week over week.
"With the spring buying season at the doorstep, the purchase market had its strongest showing in four weeks, with gains in both conventional and government applications. Overall activity was 2.4% higher than a year ago, and loan sizes moderated for the second straight week – potentially a sign that more first-time buyers are entering the market," Kan said.
The refi share of mortgage activity dwindled from 67.5% to 64.5% of total applications. The FHA share and VA share of total mortgages also posted decreases, down to 11.6% and 11.1%, respectively.
The average contract interest rate for 30-year fixed mortgages with conforming loan balances ($548,250 or less) edged up to 3.26% from 3.23%. Thirty-year fixed mortgages with jumbo loan balances increased for the second consecutive week, up from 3.33% to 3.34%.