Warning over excessive sales techniques… Millennials account for 84 per cent of new home mortgages… loanDepot announces digital lending platform…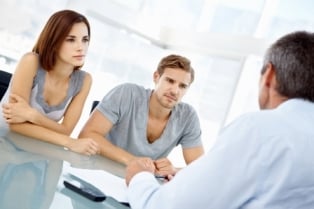 Warning over excessive sales techniques
Customers have a perception of excessive sales pressure from retail bank, mortgage and financial services firms, which could erode goodwill, a new report warns.
Although customer satisfaction has been trending higher since the financial crisis, JD Power's special report highlights that financial firms need to work at avoiding sales techniques which can help short-term goals but damage longer-term loyalty.
"In the wake of the Wells Fargo crisis, financial firms of every type have been taking a hard look at their sales practices and controls. For our part, we really wanted to see this issue through the customer's eyes," said Jim Miller, senior director of retail banking services at J.D. Power. "It became clear that an intense sales culture at some banks may indeed be driving short-term growth, but it can erode loyalty and lead to a loss of future revenue."
Key concerns among customers are fees that were not expected and confusion at the point of sale. The report says that financial firms can improve customer satisfaction by taking time to understand the needs of customers.

Millennials account for 84 per cent of new home mortgages
Millennial home buyers accounted for 84 per cent of closed mortgage loans for new homes in January, rising 2 percentage points from December.
The figures reveal a continuing upward trend in loans for new homes according to the Ellie Mae Millennial Mortgage Tracker, which also shows that FHA's are increasingly attractive to young buyers. Thirty-five per cent of millennials' closed loans in January were FHA's compared to 21 per cent tracked by Ellie Mae's wider mortgage origination data.
"As the purchase market heats up, we will continue to watch the FHA purchase trend amongst millennials," said Joe Tyrrell, Ellie Mae's executive vice president of corporate strategy.
Tyrell said that it was not a surprise to see the increase in FHA's among younger buyers due to typically lower downpayments and the lower average FICO score requirements.
FICO scores across all loan types fell slightly in January to an average of 724 from their peak of 726 from August through October. For purchases, the average FICO score was 748 for a conventional loan, 690 for an FHA loan and 734 for a VA loan.

loanDepot announces digital lending platform
Mortgage lender loanDepot is aiming for market disruption with the launch of its new proprietary digital lending platform.
The first stage of an $80 million investment in digital technology over the coming 18 months, is 'mello' which includes a web-based portal and mobile platform offering a fully-digital mortgage loan application experience.
"Technology advancements have revolutionized the way we work and live, yet the mortgage industry has largely remained devoid of modernization," said loanDepot Chairman and CEO, Anthony Hsieh. "This philosophy of building our own technology positions us to evaluate market conditions as digital disruption continues to evolve the consumer experience."
The lender will expand its digital offer over the next year or so to create what it says will be the "fintech ecosystem of the future."
"By leveraging our deep experience in loan origination, and combining it with the best product and technology talent available, we are building a tech ecosystem that enables us to quickly venture into ancillary services and markets unknown to us today," added Hsieh.