Study reveals most expensive US housing market… Mortgage credit lower in August… Mortgage rates tick lower…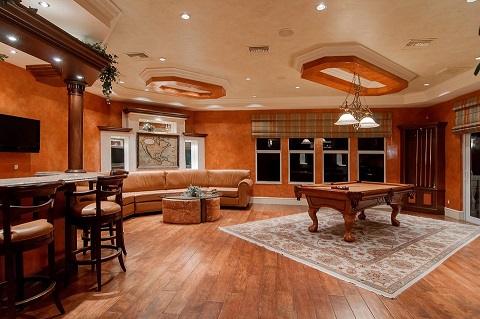 Study reveals most expensive US housing market
A study has revealed that Silicon Valley is still the most expensive place to buy a home in the US.
Coldwell Banker's Real Estate Home Listing Report shows that Saratoga, California is the most expensive market with a 4-bedroom, 2-bathroom home costing almost $2.5 million.
"Saratoga has long been known for attracting Bay Area business executives. The continued success of the technology industry coupled with the ongoing demand for properties, exclusivity, highly-ranked public schools and comparably larger lot sizes of the area have made Saratoga one of the most desirable places to live in Silicon Valley." commented Nancy Robinson, regional vice president of Coldwell Banker Residential Brokerage San Francisco Bay Area
The other 9 markets in the listing are also in California with Newport Beach at $2.1 million; Cupertino and Redwood City around $1.8 million; Arcadia and Carmel around $1.7 million; San Francisco around $1.6 million; and La Cañada Flintridge, Sunnyvale and Los Gatos all around $1.5 million.
At the other end of the scale, Denver is the most affordable market with a 4-bed, 2-bath home costing $64,110.
The top five affordable markets is completed by Cleveland,OH ($73k); Park Forrest, Illinois ($78k); Jamestown, NY ($89k); Utica, NY ($93k).
Mortgage credit lower in August
The availability of mortgage credit decreased in August according to the Mortgage Bankers' Association's index which slipped 0.4 per cent to 164.7.
Conforming loans saw the greatest tightening of lending restrictions followed by government and conventional. Availability of jumbo loans increased slightly.
"Credit availability decreased slightly over the month, driven by one mid-sized investor closing their correspondent operations," said Lynn Fisher, MBA's Vice President of Research and Economics. "Despite the loss of all of the programs associated with this investor, the
Jumbo
MCAI increased by 0.5 percent, indicating that credit conditions continue to ease among jumbo loan programs."
Mortgage rates tick lower
The average rate of a 30-year FRM mortgage was 3.44 per cent this week, down from 3.46 per cent a week earlier.
The Freddie Mac Primary Mortgage Market Survey showed that the average for a 15-year FRM was 2.76 per cent, down from 2.77 per cent; and the rate for a 5-year ARM averaged 2.81 per cent, down from 2.83 per cent.
As mortgage rates continue to range between 3.41 and 3.48 percent, many are taking advantage of the historically low rates by refinancing. Since the Brexit vote, the refinance share of mortgage activity has remained above 60 per cent," said Freddie's chief economist Sean Becketti.