Small gain for pending home sales… First-time buyers among drivers of Texas housing market … November sales expected to slip says Ten-X…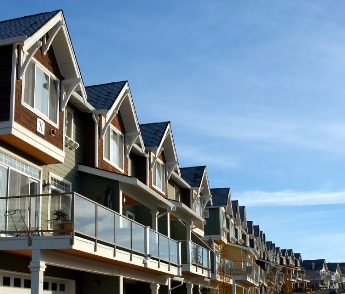 Small gain for pending home sales
There was a 0.1 per cent rise in pending home sales in October, the National Association of Realtors reported.

The small gain pushed the Pending Home Sales Index up to 110.0 from a downwardly-revised 109.9 for September but the index was almost 2 points higher than in October 2015.

"Despite limited listings and steadfast price growth that's now carried into the fall, buyer demand has remained strong because of the consistently reliable job creation in a majority of metro areas," commented NAR chief economict Lawrence Yun.

Yun added that all four regions saw increases in pending sales in October but it was a tight market for buyers who needed to act quickly to secure a home; and to benefit from lower mortgage rates.

"Those obtaining a mortgage last month were likely the last group of buyers to lock in a rate near historically low levels now that rates have marched to around 4 per cent since the election," said Yun.

The economist expects 2016 to beat 2015's sales of existing homes (5.25 million) with a total of 5.36 million forecast by year-end, the highest since 2008's 6.48 million.

First-time buyers among drivers of Texas housing market
First-time buyers along with single women and international buyers all increased demand for homes in Texas during 2016.

In its annual report, the Texas Association of Realtors says that first-time buyers made up 30 per cent of buyers this year while women were twice as likely to buy than single men.

There was increased demand for condos, luxury homes, land parcels and new homes during 2016. The first half of the year was particularly strong for condo sales which increased by double-digits across most of the state's major metros.

"The continued growth of the Texas housing market this year despite a slowing Texas economy has been remarkable. As in 2016, housing development and affordability will remain key areas of focus throughout the state next year," said Leslie Rouda Smith, chairman of the Texas Association of Realtors.

November sales expected to slip says Ten-X
Sales of existing homes will be slightly reduced in November according to a report by Ten-X.

The report calls for 5.43 million sales (seasonally adjusted annual rate) as a target, with a range from 5.26 million to 5.61 million; that's down 3 per cent from October but 1.1 per cent above November 2015.

"There's been a lot of month-to-month volatility in both existing and new home sales recently, and a small drop-off in November after unexpectedly strong October existing home sales would simply continue this pattern," said Ten-X Executive Vice President Rick Sharga.

The firm's chief economist Peter Muoio says that there is some uncertainty ahead with the Fed expected to increase interest rates this month.

"The expected uptick in mortgage rates could create additional constraints in the market, but we could first see an initial rush to close before rates move higher. It's too early to fully gauge the potential 2017 impact," Muoio said.