Real estate agents turn up the customer experience… Mortgage apps down 3.5 per cent… Best cities for flipping revealed…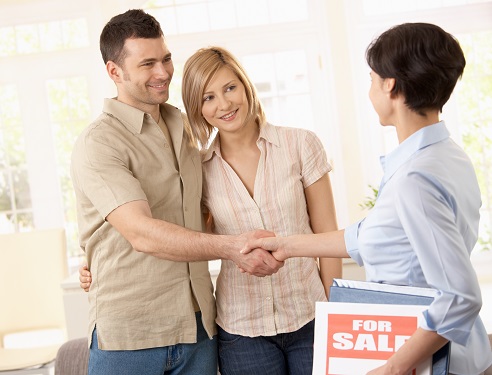 Real estate agents turn up the customer experience
A focus on customer experience is helping to boost overall satisfaction in the real estate sector according to the J.D. Power Home Buyer/Seller Satisfaction Study.
For buyers, agents are the most important factor in higher satisfaction with communication rated highly, especially among first-time buyers. But contacting buyers more than twice a day damages satisfaction.
For sellers, marketing is king. They want to see that their agent is marketing their home well with listing packages and aerial photography ranking higher than open house events.
"Satisfying the first-time buyer and seller market is essential for real estate firms to differentiate themselves and increase market share," said
Greg Truex, senior director of the at-home practice at J.D. Power.
Reputation is everything for real estate agents, especially for first-time buyers and sellers who will also ask friends, family and colleagues for recommendations.
CENTURY 21 and RE/MAX rank highest for first-time buyer satisfaction while CENTURY 21 and Coldwell Banker are top for repeat home-buyers.
For home sellers, CENTURY 21 is the leader again for first-timers and repeater sellers.
Mortgage apps down 3.5 per cent
There was a decline in mortgage applications last week (ending July 29) with the Mortgage Bankers' Association's index sliding 3.5 per cent on an adjusted basis and 4 per cent unadjusted.
The refinance index was down 4 per cent while the purchase index was down 2 per cent. The refinance share was down slightly to 60.7 per cent of all mortgage applications, from 61.1 per cent in the week prior.
Best cities for flipping revealed
Investors looking to make a fast buck by flipping a home should perhaps check out the market in Sioux Falls which has been named as the best in the US for flipping in 2016.
Analysis by
WalletHub
which includes median property purchase prices to the average cost of remodeling the whole house, reveals that the South Dakota city has a healthy 4-point lead over 2
nd
placed Fort Wayne, IN which is closely followed by El Paso, TX in 3
rd
.
Oklahoma City, OK; Lincoln, NE; Lubbock, TX; Tampa, FL; New Orleans, LA; Boise, ID; and Laredo, TX; complete the top 10 among the 150 cities considered.
Memphis has the highest percentage of home flips followed by Las Vegas and Fresno. San Antonio, Minneapolis and St. Paul, Minnesota.