Mortgage lenders optimistic for purchase market… One group will shape US housing markets report reveals… Most Americans have fair knowledge of credit scores…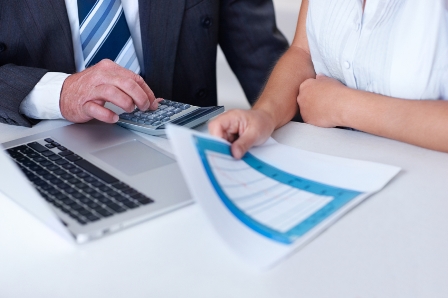 Mortgage lenders optimistic for purchase market
Despite the challenges of tight inventory and rising interest rates, mortgage lenders are overwhelmingly optimistic about their business this year.
A survey released Wednesday by independent mortgage bankers' alliance The Lenders One Cooperative, reveals that 94 per cent of respondents expect an increase in mortgage purchase production. A year ago, the figure was 62 per cent.
"Housing inventory remains limited and interest rates have increased sharply since the election," said Bryan Binder, chief executive officer of Lenders One. "To be successful in this environment, lenders need to focus on the purchase market and new innovation to replace lost refinancing volume. Lenders must also focus on tools and solutions to help them improve operating efficiencies within their businesses."
The lenders are expecting more first-time buyers this year as economic improvement boosts sentiment among this group. There is also an expectation of increased business from nontraditional buyers, boomerang buyers and boomers.
Jumbo loans are also flagged for growth with 91 per cent of lenders expecting a significant increase in jumbo mortgage origination volume for their organization in 2017.
One group will shape US housing markets report reveals
US housing markets will be shaped by the homeownership desire of immigrants according to a new report from the Urban Land Institute.
This will be driven by foreign-born buyers seeking to own homes in suburban neighborhoods.
The study by the institute's Terwilliger Center for Housing looks at the impact of foreign buyers since the Great Recession and found that they have contributed significantly to recovery and stabilization of housing markets.
Other key findings of the report include immigrants' desire for single-family detached homes, often in suburbs where employment opportunities may be better.
New homes are in demand for foreign buyers but the report highlights that existing homes will also benefit from increased demand, enabling boomers to downsize and therefore boosting the market for smaller homes for older buyers.
"If recent shifts in immigration flows continue, an increase in higher-income immigrants – including rising numbers from China and India – could accelerate the demand for homeownership among the foreign-born population," the report says. "Without sustained immigration, the housing market could weaken and in many markets the impact could be dramatic."
The report says that US immigration policy will be a key factor in demand for homeownership and the growth of communities.
Most Americans have fair knowledge of credit scores
When it comes to boosting credit scores, most Americans know that paying bills on time is important.
A new survey from credit bureau Equifax found that an increasing number of consumers also know that negative information can be on their credit file for 7 years.
The poll does reveal some gaps in financial literacy with only 15 per cent giving themselves an 'A' rating in this respect, however 45 per cent said they have read news on financial websites to be better informed while 28 per cent have asked friends and family.
"Without a basic understanding of credit and your own behaviors, it can become challenging to do some of the basic fundamentals such as save for retirement, establish an emergency savings account, or move beyond living paycheck to paycheck," commented Dann Adams, president of Global Consumer Solutions at Equifax.