Mortgage borrowers want human interaction says Ellie Mae… Underwater homes decline but with challenges… Chicago market heats up for spring…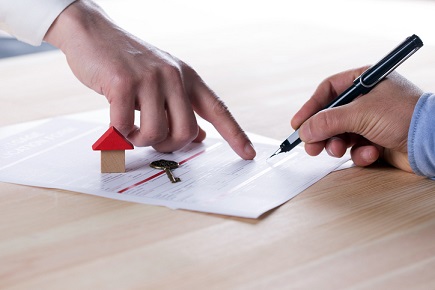 Mortgage borrowers want human interaction says Ellie Mae
Ellie Mae may be a mortgage-tech company but its latest survey of homebuyers highlights how important mortgage brokers are to borrowers.
It found that 57 per cent of respondents applied for and completed their mortgage in person while 28 per cent combined online with in-person interaction. Just 11 per cent used an entirely on-line process.
"There's no question that technology is playing a larger role in the home buying experience," said Joe Tyrrell, executive vice president of corporate strategy at Ellie Mae. "As we expected, many homeowners are seeking a faster and more streamlined experience. And it's not just a millennial phenomenon; it's homebuyers of all ages and both genders."
The report highlights the importance of brokers in being able to answer important questions and give them confidence that everything will be handled correctly and on time.
Millennials are most likely to begin a mortgage application online and completed it with in-person interaction.
Speed, security and simplicity were key considerations for all age groups.
Underwater homes decline but with challenges
There are fewer homes in negative equity but those that are will struggle to bounce back.
A survey from Zillow found that 10.5 per cent of homes nationwide were underwater at the end of 2016, down from 13.5 per cent a year earlier but likely to be a drag on the market for some time.
There were 5 million homeowners underwater at the end of last year with 1.2 million having reached positive equity in their homes during the year. But more than half of those in negative equity are more than 20 per cent below their mortgage value.
"Negative equity is one of the most persistent reminders of the long-term losses suffered when the housing market collapsed," said Zillow Chief Economist Dr. Svenja Gudell. "We are in for many more years of elevated levels of negative equity. Even as median home values close in on peak levels reached during the housing boom, some people still face a long wait before returning to a positive balance on their home loans."
Las Vegas and Chicago had the highest rates of negative equity among the largest US metros, with 16.6 and 16.5 per cent of homeowners underwater, respectively.
The West Coast is home to all five major metros with the lowest rates of negative equity.
Chicago market heats up for spring
The housing market in Chicago appears to be gearing up for a hot spring season with warmer weather bringing out the buyers.
Real estate agent Leigh Marcus of @properties is already seeing an uptick in interest: "We sold 6 homes this weekend- 4 of those with multiple offers and 4 of them selling over list price!"
He added that with a likely interest rate rise approaching many are taking the opportunity to seal transactions early in the spring season.
"It's exciting both for our sellers as well as our team to see the market so healthy," enthused Marcus.