Hispanic homeownership rates "extremely encouraging" says NAHREP… NewFed announces partnership to help heroes… Iowa home sales up for 2016…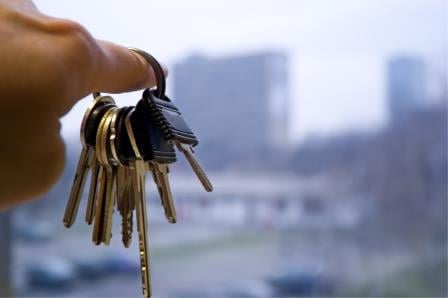 Hispanic homeownership rates "extremely encouraging" says NAHREP
There was an increase in homeownership among Hispanics in 2016, bucking the trend of low overall rates.

New figures from the National Association of Hispanic Real Estate Professionals reveal that 46 per cent of Hispanics were homeowners in 2016, up from 45.6 per cent in 2015 and the only ethnic demographic to show an increase in the year.

"With credit remaining tight and limited housing inventory in several markets, these numbers are extremely encouraging and a testament to the economic resilience of the Hispanic community," said 2016 NAHREP President Joseph Nery. "As the mortgage industry continues to recognize the exceptional opportunities in serving the Hispanic market and adjusts accordingly, we expect these numbers to only improve."

Citing US Census Bureau data, NAHREP says that the overall homeownership slipped to 63.4 per cent in 2016 from 63.7 per cent in the previous year. There was a dip from 43 per cent to 42.2 per cent among African-Americans and the Asian-American rate was down from 56.5 per cent to 55.5 per cent.

NAHREP says that initiatives from major corporations focused on Hispanic homebuyers, and a sharp growth of Hispanic entrepreneurs in mortgage banking and the real estate brokerage business are helping to advance the growth in Hispanic homeownership.

NewFed announces partnership to help heroes
Multi-state mortgage lender NewFed has announced a partnership with Homes for Heroes to help military, law enforcement, firefighters and other heroes to save money on home transactions.

The affiliation means that the lender will offer savings for those who use Homes for Heroes to buy their new home and will also provide a $500 lender credit for any hero who is either buying or selling a home.

Homes for Heroes says its users have saved over $20.6 million.

Iowa home sales up for 2016
Home sales in Iowa increased by 4.6 per cent last year while prices were up 4.2 per cent.

Iowa Association of Realtors says 42,671 properties were sold in 2016 and the median sale price was $146,900, the fifth consecutive year-over-year increase in median sales price.

Meanwhile, the association has been speaking with lawmakers in the state, to discuss the importance of the proposed First-Time Homebuyers Savings Account which would give tax breaks to eligible residents saving for a downpayment.

"We had an excellent and productive day speaking to most of our legislators from across the state. We encouraged them to look at the overall positive economic impact of helping people save to purchase their first Iowa home," stated association president Cindy Miller.