The number of home hunters looking to move reaches 25%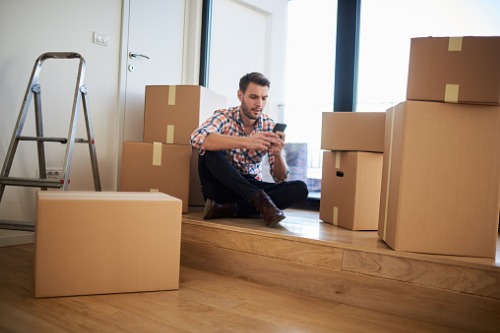 Almost a third of Americans looking for homes planned to move to metro areas with lower-priced homes in the last quarter, according to Redfin's latest migration report.
The national share of home-searchers considering relocation hit 25% in the second quarter of 2019, up from 24% in the same period the prior year.
Phoenix has the largest number of people moving into --rather than leaving – the area, remaining the metro area with the highest net inflow of Redfin users in the past quarter. Home hunters in the Phoenix metro area comprised 33.7% of the total share of buyers looking in all metro areas. A year ago, it was 34% in Q2 2018 and 34.5% in Q1 2018.
The top ten metros by net inflow of Redfin users include:
Phoenix, Ariz. (8,208)
Sacramento, Calif. (6,799)
Atlanta, Ga. (6,113)
Las Vegas, Nev. (5,686)
Austin, Texas (5,403)
Tampa, Fla. (4,210)
Dallas, Texas (4,122)
Miami, Fla. (3,967)
Boston, Mass. (3,834)
San Diego, Calif. (3,013)
The report showed that most migrants flock to relatively affordable metro areas. New Yorkers were thinking of moving to Boston, which offers similar job opportunities but has lower sales, income, and property taxes. Meanwhile, suburbs with high median home prices in Arcadia, Phoenix; River Park, Sacramento; and Buckhead, Atlanta were the most enticing neighborhoods to newcomers.
On the flip side, most people living in expensive cities, including New York, San Francisco, Los Angeles, and Washington D.C., wanted to move out. These metros have the highest net outflow, or the number of people looking to leave minus the number who want to move in.
"People are increasingly looking to leave expensive coastal metros like New York, San Francisco and Los Angeles," said Redfin Chief Economist Daryl Fairweather. "Lower mortgage rates have made buying a home more affordable, but not affordable enough for typical homebuyers contending these areas' sky-high home prices and taxes."
The top ten metros by net outflow of Redfin users include:
New York, N.Y. (35,855)
San Francisco, Calif. (28,190)
Los Angeles, Calif. (16,103)
Washington, D.C. (7,985)
Chicago, Ill. (4,669)
Denver, Colo. (4,107)
Milwaukee, Wis. (1,312)
Houston, Texas (729)
Detroit, Miss. (559)
Richmond, Va. (438)
"The homebuyers who are heading out of town in search of affordability don't just want to save a few hundred dollars per month, they want to save thousands of dollars per month, and the only way to achieve that kind of cost savings is to move somewhere more affordable," Fairweather said.