Mortgage data reveals that more renters are interested in buying property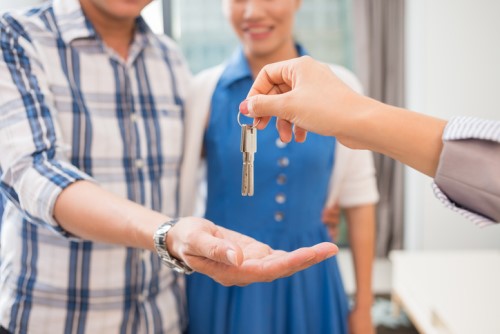 In a sign that the millennial cohort is maturing, data from credit data agency TransUnion revealed that in the first quarter of this year, 29% of non-homeowners who shopped for mortgage were millennials, up slightly from28% in 2016 and 27% in 2015.
In total, TransUnion found that 55% of those who shopped for mortgages in Q1 2017 were non-homeowners, comprised mostly of renters. The figure represents a 50% jump over the same period last year, and a 45% rise over 2015 figures.
"This new uptick in mortgage shopping could be a precursor to further declines in occupancy, which would impact rent growth—and ultimately revenue—for multifamily property owners. In anticipation of the potential shift, owners and property managers should be offering the right amenities and programs designed to attract renters," TransUnion said in a statement.
Further, the firm found that 34 million of renters aged 25 to 44 years old were credit eligible for a mortgage. This age bracket is typically the range which is prime for homeownership, TransUnion said.
Michael Doherty, senior vice president of TransUnion's rental screening solutions group, added, "Property management companies should consider new services such as rental payment reporting to credit bureaus to entice renters into their multifamily properties. In many cases, renters are more likely to choose a unit if their property manager reports their rental payments. Our survey data show that most renter prioritize their rental payments and want their payments reported."
TransUnion data revealed that 79% of their survey respondents said rental payments are their top priority compared with other monthly bills, while 51% said they are more likely to choose a property If they knew their landlords would report their payments to credit bureaus.
Related stories:
Housing industry calls for change in CFPB leadership structure
House Canary's home price indices now accessible through First American