Housing undersupply and unrealistic expectations are pulling millennials down from owning a home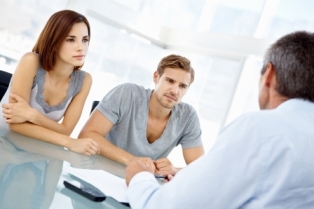 Unrealistic expectations and an undersupply in affordable housing are significant roadblocks to millennials hoping to own a home, according to a news study.

Income growth among 25- to 34-year olds increased last year by 5.6%, according to real estate data provider Metrostudy. As millennials pay down their student loans and increasingly aim to start families, their desire to have their own home increases.

"As more [millennials] age, there's huge demand behind home ownership," said Drew Reading, Bloomberg Intelligence U.S. Homebuilding analyst. "This large base of population growth gives you the sense that demand for entry level, either in rental or the for-sale market, will be strong in the next several years."

But unrealistic expectations can get in the way of millennials owning a home. Apartment List conducted a survey on 30,000 millennial renters from November 2015 to February 2016, covering 93 metro areas and 130 cities all over the country. They found out that 79% of millennials aspire to purchase a home but don't have the finances to do so.

Millennials that were surveyed expected a 20% down payment to be around $26,800 for an entry-level home in Seattle, when it was actually priced at $49,995.

Housing undersupply is a stumbling block to aspiring millennial homeowners. Real house prices rose 0.7% between February and March, while year over year, real house prices increased by 11.5%, according to First American Financial.

"Strong millennial demand, a limited supply of homes for sale and higher mortgage rates have all combined to impact the affordability of homes compared to a year ago," said Mark Fleming, chief economist at First American.